Derby artist Valerie Lennard has created stunning t-shirt artwork, which is proudly worn by staff at our Derby Aboriginal Short Stay Accommodation (DASSA).
The vibrant design pays homage to the iconic Boab tree, which holds a deep spiritual connection to Valerie's hometown of Derby and her people, the Warrwa Tribe.
Valerie believes that by representing the Boab nut and its flowers, it will help bring healing qualities to the wearer.
For the Warrwa people, the Boab nut is believed to have medicinal properties – especially the tiny nut that resides within the larger casing of the Boab nut which can heal colds.
The t-shirt design also symbolises the lands in which she grew up in, with Derby becoming synonymous with the beauty of the Boab tree.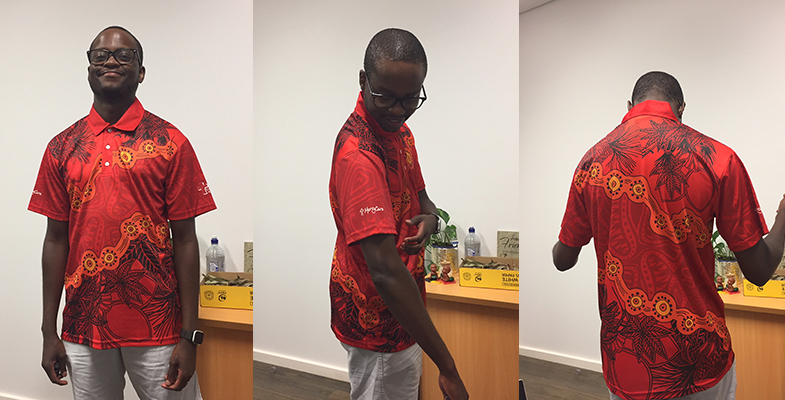 The Boab tree is also entwined in Valerie's art practice.
Her many drawings and paintings have the tree represented, and she also carves works onto the Boab nut itself – a popular practice for many local artists in Derby.
From an aesthetic point of view, the Boab is beautiful to look at and to draw, and is the right design choice for a wearable piece of art.
The DASSA team love their new t-shirts, which they are proud to wear to work everyday.