Having been the Lifestyle Therapy and Spirituality Coordinator at MercyCare's Kelmscott Residential Aged Care Home for the past two years, Tracy is involved in creating a fortnightly lifestyle program comprising activities and specialised therapy for residents which is driven by MercyCare's 'person-centred care' philosophy and focuses on the residents' individual needs, interests and hobbies.
Coming up with the activities and outings involves having regular conversations and group meetings with residents to discuss what they would like to do as part of their weekly activities, as well as encouraging them to submit written suggestions for specific activities or outings.
"The program is put out on a fortnightly basis so that I can make subtle adjustments according to feedback from our regular Focus Group," Tracy said.
"During this time, I discovered that one of our residents wants to have regular guest speakers so I am in the process of organising that.
"We also get regular feedback on our lifestyle program, so we know without a doubt that our residents want bingo three times per week."
Tracy also organises group outings based on individual requests from residents.
"For example, one of our residents Maggie wanted to go to the beach and put her feet in the water," she said.
"We did that for her, and she absolutely loved it. Maggie still likes telling the story of her visit to the beach.
"We also had a resident who had to move to a different facility and had to leave her friends, and they wanted to see her again, so we have visited her twice since then."
Having worked in Aged Care for the past 13 years, nothing is more fulfilling for Tracy than helping residents rekindle their fervour for life.
"The key to longevity is finding one's meaning and purpose in life," she said.
"If a resident can remain engaged with life, they are far happier and are likely to enjoy life right up until the end.
"My purpose is to provide an environment where our residents can live life to the fullest with the support they need."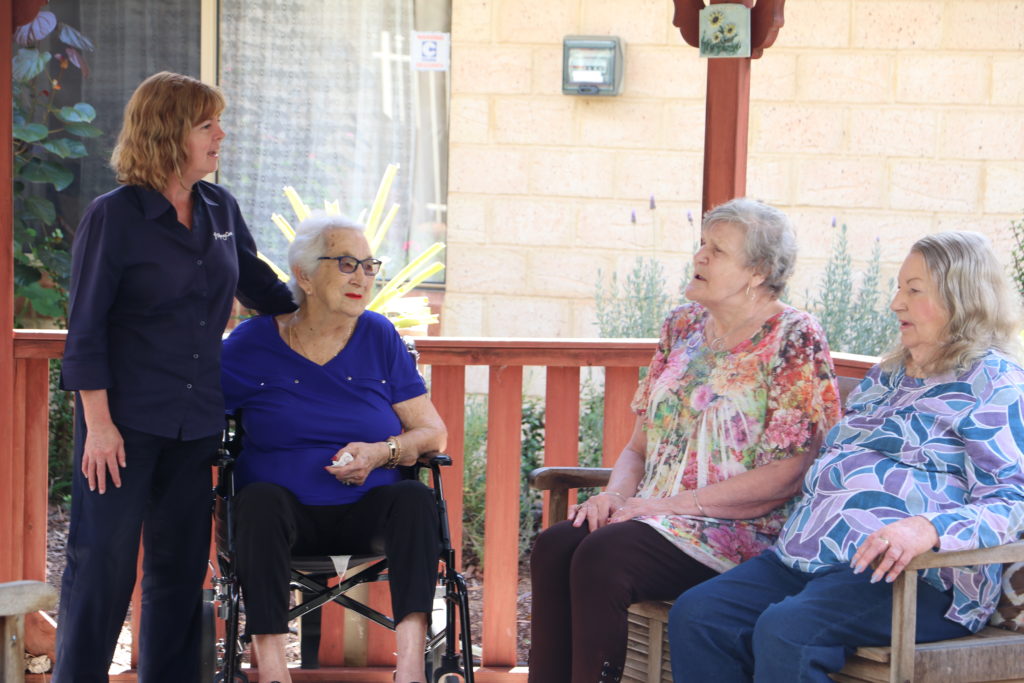 Working with a supportive, close-knit team who genuinely care about the residents has also been paramount in Tracy's role.
"Communication is key to any good relationship and being open to feedback from other departments is also a great thing," she said.
"Being willing to step up and do what is needed, even when it's not in my job description is also important.
"Each department has their own role, but the most important thing is that we work as a team to enable our residents to live their best life."
And while the role has had its challenges, for Tracy it's the special connections and friendships that make it all worth her while.
"I am so thankful that I get to do what I do. Some days are not easy but seeing my residents smile makes it all worth it, getting feedback from family members who tell us that mum or dad are happy is all the thanks I need," she said.
"I love that I get to hang out with these amazing residents who still have so much to offer if given the opportunity. I love that each day is different. I love working with the team at MercyCare Kelmscott.
"I love working with the volunteers who come in out of the goodness of their hearts and make so much of a difference in the lives of our residents. Working here makes my heart happy."
To read about MercyCare's career opportunities, click here.