Hailing from southern India, Deepesh's love of cooking runs deep, born out a passion that stems from his cultural heritage.
"I never planned to be a chef but I love cooking. So once I graduated from school, I joined a catering course and once I finished my training I got a job on a US Army Base, then I worked with them for around two and a half years and after that I got another job in a military base in Saudi Arabia," he said.
"When I was working with the US Army I learned how to cook other cultural foods like continental food, bakery (goods) and each country has their own traditional food."
In his 14 years as a chef, Deepesh has worked in places all around the world before he set his sights on Australia and moved to Perth five years ago.
Initially working as a chef in a Bull Creek retirement village for four years, Deepesh discovered his love of cooking for the elderly, which led him to join MercyCare Kelmscott as head chef in mid-2021.
Since joining MercyCare, Deepesh has developed a special connection with many of the residents, many of whom have praised his cooking.
Deepesh said working in aged care not only meant he could carry on his love of cooking but also allowed him to create an enjoyable dining experience for residents, many of whom see food as one of life's greatest pleasures.
"I try to learn new things, that's what we do here at (Kelmscott)," Deepesh said.
"We have a cultural day every month, so we cook food from all different countries. That's where I've been learning all about the different cultural foods, and it gives me confidence to try new foods."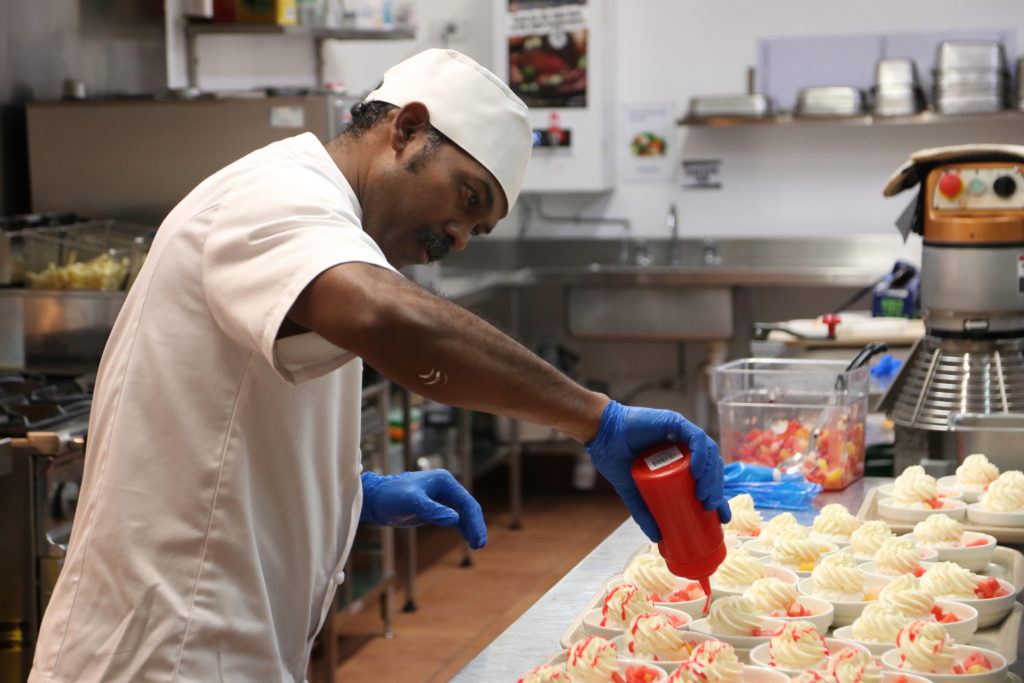 Hosting regular focus groups with residents to understand what they like and dislike has also been helpful for Deepesh when it comes to creating the rotational, five-week menus.
"Working as a chef in aged care, my focus is person-centred care, so I always want to know what the residents want and what they like," he said.
"Every second week we have focus groups with the residents where I can ask what they want and what they like, and I try to put that in the menu. There is a lot of suggestions coming from the residents about what should be on the menu and we change it regularly.
"So far I've had good feedback from the residents and they're enjoying the food which is good."