A born-and-bred Derby girl, Tamara is often the first friendly face that people see when they walk through the doors of Derby Aboriginal Short Stay Accommodation.
Nestled in Derby's town centre, the short-stay facility provides safe, secure, family-friendly accommodation that provides a great place to stay for people who are visiting the town, whether it's for health, training, family or cultural reasons.   
"Our facilities allow these families to relax, have a nice feed and enjoy having respite away from their everyday battles in life," Tamara says.
"Watching the change in people from when they arrive to when they are ready to leave is unbelievable. Simple pleasures in our lives that we take for granted daily really become known."
Tamara is passionate about her role for many reasons, including the part she and her colleagues play is supporting her local community and the wider Kimberley region.
"The Kimberley has one of the highest suicide rates in Australia, highest rates of mental health and a lot of youth are also exposed to increased alcohol fuelled domestic violence and are living in unstable homes."
"Providing a safe place when people come into town, as well as linking them with services they may need, is part of addressing these issues."
Tamara takes any opportunity to talk about her hometown.
"Due to us being in such a remote area, our little town often gets forgotten about and it's nice to show people where we are located and that there is a bit more to us than just the Gibb River Road and fishing," she says.
Tamara adds that she feels privileged to work alongside a great team of people and enjoys meeting new faces at the accommodation day in, day out.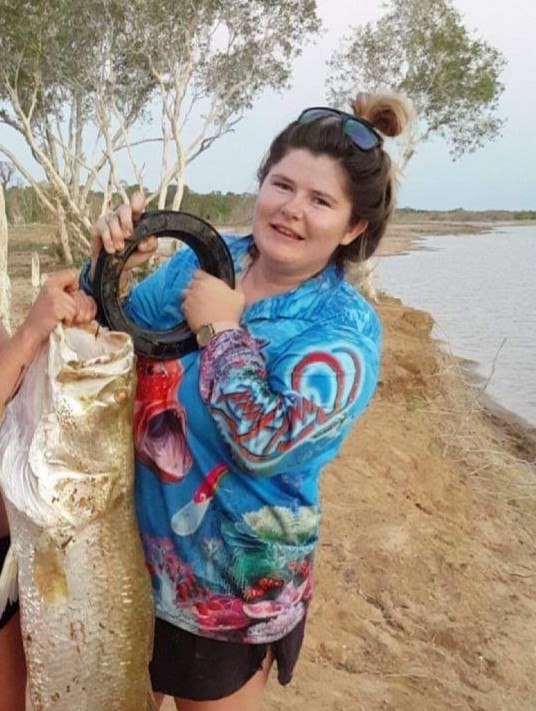 While her role has its challenges, Tamara says working within a supportive team has been part of the reason why she has stayed at MercyCare for the past five years.
She also credits Kimberley Short Stay Accommodation manager Kuzi Sakupwanya for pushing her to be the best person she can be.
"Kuzi is the main person that keeps pushing me to keep on going and to not give up," she says.
"We see some horrible things and sometimes these things get to you. Having Kuzi by my side means so much; I would not have been able to make it this far without you. Kuzi is a wonderful mentor and coach, and he has shaped me into the person I am today. Kuzi is not just a boss — he demonstrates the true meaning of a leader."