Our wonderful educator Skye from our Bedford Early Learning Centre has been working wonders in the kitchen to bring our children all sorts of yummy, nutritious meals.
Check out these scrumptious blueberry, zucchini and date muffins – we cannot thank Skye enough for the hard work she's putting in above her role as an educator to help relieve in the kitchen while our cook is on long service leave!
See the recipe below, and don't forget to check out our new menu displayed just outside our Bedford kitchen!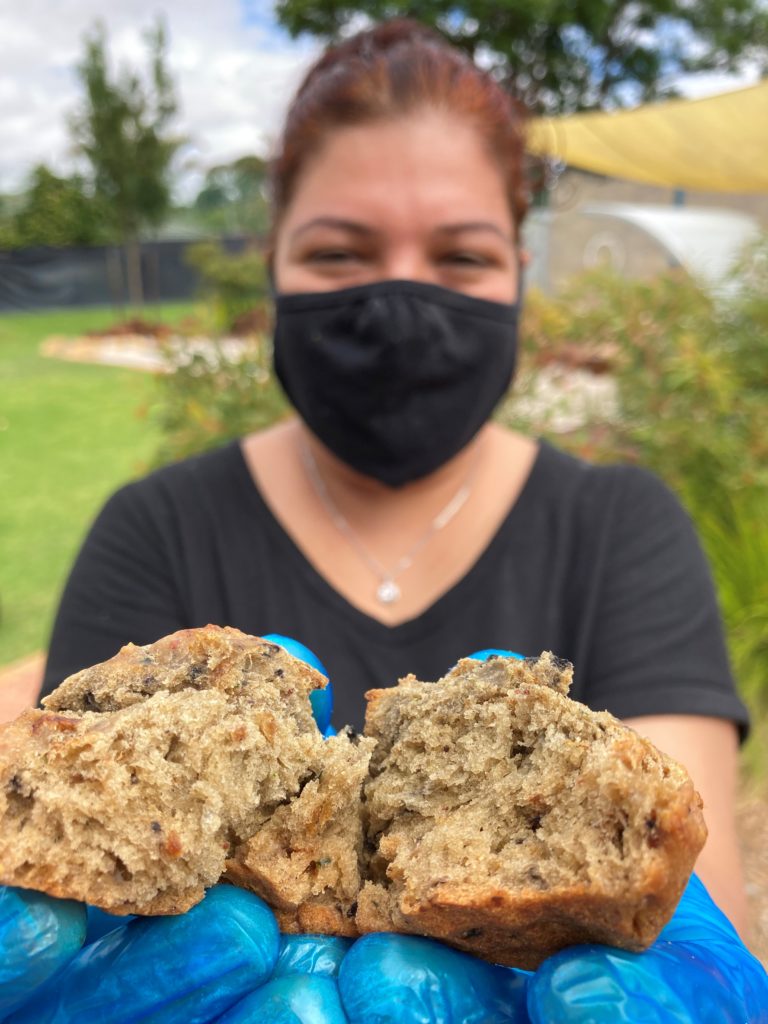 Blueberry, Zucchini and Date Muffins (makes 60 muffins – divide ingredients for smaller portions)
Ingredients
7 cups self-raising flour
2 tsp baking powder
2 cups margarine (softened)
4 eggs
1 bag pitted dates
1 cup raw sugar
2 zucchinis
2 tsp vanilla essence
1 bag frozen blueberries
2 tsp cinnamon
Method
In a bowl soften pitted dates with warm water for 10 mins.
2. In a food processor, add in zucchini, pitted dates and blueberries and blitz until smooth, add in eggs, margarine, vanilla essence and sugar and blitz until smooth.
3. In a bowl add in dry ingredients and mix in wet mix until combined and pour into Mini Muffin tins and bake for 10-15 minutes each batch.
4. Once ready, leave to cool on a rack then enjoy!