"Assistive Technology is all about making lives easier. That's easier for the person living with dementia to keep their independence, as well as making the lives of their carers and family easier too," says MercyCare Occupational Therapist Siobhan Tyndall.
Assisted Technology is anything that supports someone to modify a routine task to make it easier.
It can look like a high-tech solution like Google Home or smart sensors that use artificial intelligence to learn routines and alert family when routines are deviated from; right through to low-tech solutions like simple visual clues including labelling items.
Which technologies are prescribed very much depends on the person, but Siobhan says the most common are visual clues like orientation clocks which can assist with easily reminding the day, time and date and prompting taking medication on time.
She says when starting with a new client, the team can build in support where required, as well as enhance what has already been put in place.
"This might be as simple as changing sticky labels on the fridge to remind someone to take their medication to using an automated system," she says.
"We find once we have put the assisted technology solutions in place, the consumer has more independence and the families have to intervene less which allows them to stress less."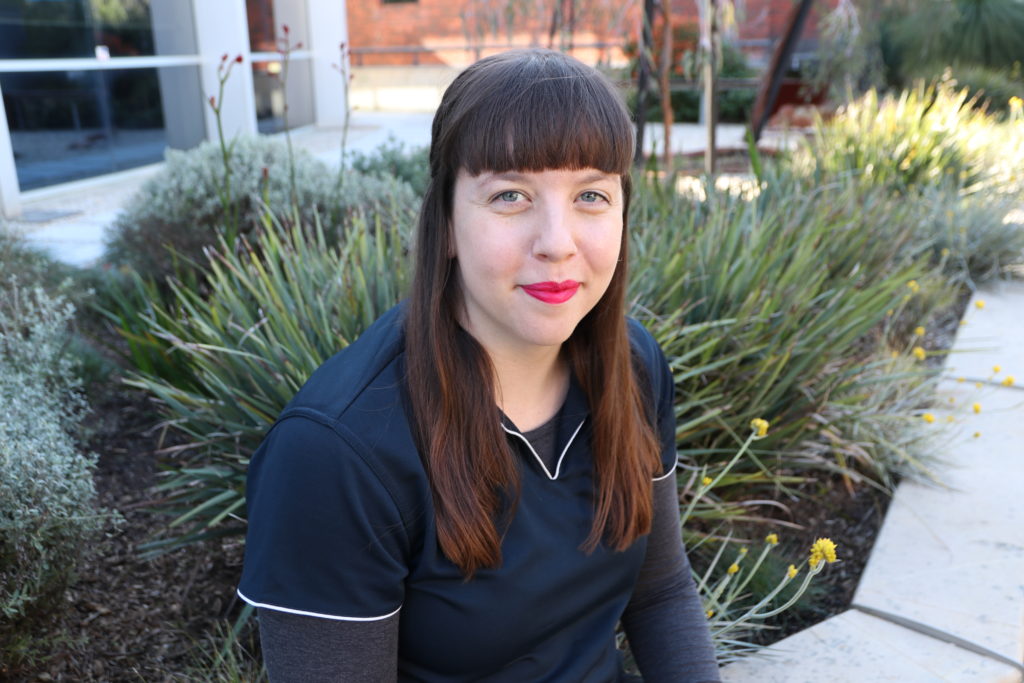 Karen Chew has found Assistive Technologies have made a huge difference for her mother, a MercyCare client.
"Since things have been put in place Mum has been able to engage with others a lot more. Before she was missing activities because she couldn't remember them," Karen says.
"Mum keeps bragging to her neighbours that myself and Siobhan are geniuses. The other day she invited her neighbours around for afternoon tea so she could show them all the things that had been done.
"The main thing is Mum's anxiety has reduced. This is reassuring on a day-to-day basis because I know she is eating something which has reduced my anxiety."
Karen says the difference the MercyCare team has made for herself and her Mum has vindicated her decision to go with MercyCare for her Mum's Home Care Package, largely thanks to the team's understanding of supporting people living with dementia.
While the basics of Assisted Technology are taught at university for Occupational Therapists like Siobhan, it is her on-the-job experience and passion for working with people living with dementia that has allowed her to collate plenty of out-of-the-box ideas.
"What works for one person doesn't necessarily work for another. Over time I've seen innovative solutions by other Allied Health professionals as well as carers which I've been able to bring with me to new consumers and the MercyCare team," Siobhan says.
She is now sharing those ideas with the MercyCare Allied Health Team who routinely get together for interprofessional learning to share their area of expertise and so all members can share their knowledge of resources available.
"It's exciting to see how technology is evolving, especially with home monitoring so families are able to detect and prevent emergencies like falls but also for early intervention to prevent health risks before they happen.
For more information, visit our Home Care page here.