Upon walking through the entrance of our Ellenbrook Early Learning Centre out onto the veranda, there is a sense of calm.
Children at different levels from one through to five years of age are going about their own little activities, some on their own and others in pairs or small groups.
The educators are watching the activity and scaffolding their learning when required, but many of the children are engaged in their own learning journey and require little assistance.
If you're wondering what secret method our educators at Ellenbrook use that result in such a tranquil atmosphere, wonder no more, they have simply provided the children with access to natural surrounds.
Looking around there is a child climbing up on a rock, a couple balancing on logs, others hiding behind vertical logs playing 'peekaboo' and another sitting within some bushes, feeling the texture of leaves.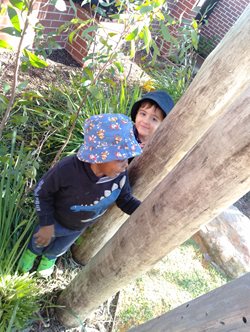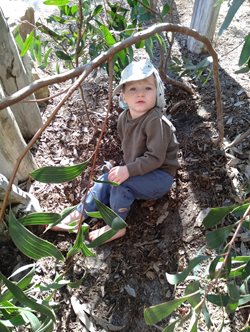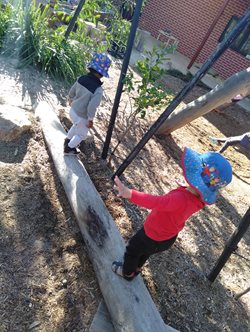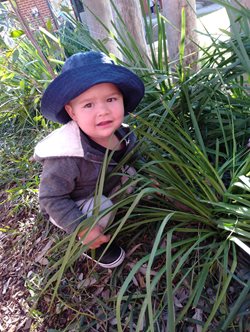 "They're just experiencing what nature has to offer," Ellenbrook Early Learning Centre Manager Danielle Waitere said.
"Given the setting, they are happy to go off and explore," she said.
While many 'toys' have a single use, nature play provides endless opportunities for imaginative thinking which results in play in so many different forms.
Nature play is all about giving children access to an environment that encourages risk taking, imagination, natural tactile investigation and interaction.
Playing in natural settings helps children develop gross-motor skills, provides them with opportunities to recognise, assess and negotiate risk and build confidence and competence.
Research has even proved spending time outside can reduce stress levels in children.
MercyCare has been working to incorporate nature play areas into its centres for a number of years now and Ellenbrook's purpose-built nature play area is where the children at the centre spend most of their time.
Educators at allour 14 early learning centres encourage children to move freely between indoor and outdoor environments as they please.
Not everyone has a specially designed nature playground in their backyard, but Danielle encourages parents to make the most of what is around them, either in their front or backyard, or at nearby parks and bushland.
"Let them lead. Children have wonderful imaginations and will usually have their own ideas about how they'd like to play but if they don't you can always prompt them by asking questions, inviting them to be creative."