Starting out as a carer at MercyCare Maddington Residential Aged Care Home, Dee was also training to be an enrolled nurse.
It was during her first six months of working at Maddington that her passion for the job was quickly realised, and she decided it was the right place for her to continue her nursing career.
"I decided to stay with MercyCare after the completion of my diploma as I loved the work environment and it allowed me to make a tremendous difference in improving the residents' quality of life," she said. "It's the best decision I've ever made."
As an enrolled nurse, Dee works closely with residents on a day-to-day basis to ensure that their individual care needs are met.
"As an enrolled nurse, we are more than just clinical. We do wound assessments, create care plans, and work alongside our registered nurses," Dee said. "We also make sure we work alongside our residents day-to-day and create a personalised care plan for them that can help make their day better."
Since joining MercyCare, Dee has developed special connections with the residents, which she said is vital in her day-to-day job.
So much so that she has even started learning Italian to better communicate with Maddington resident, Rosa.
"It's really important in this job to build that deeper, emotional connection with the residents, and I look at them like they are my family members, I would treat them as I would treat my own grandparents," she said.
"It's also very important to build connections with their family members because they are involved in their decision making, so it's important to involve them as well so we can do what's best for the residents."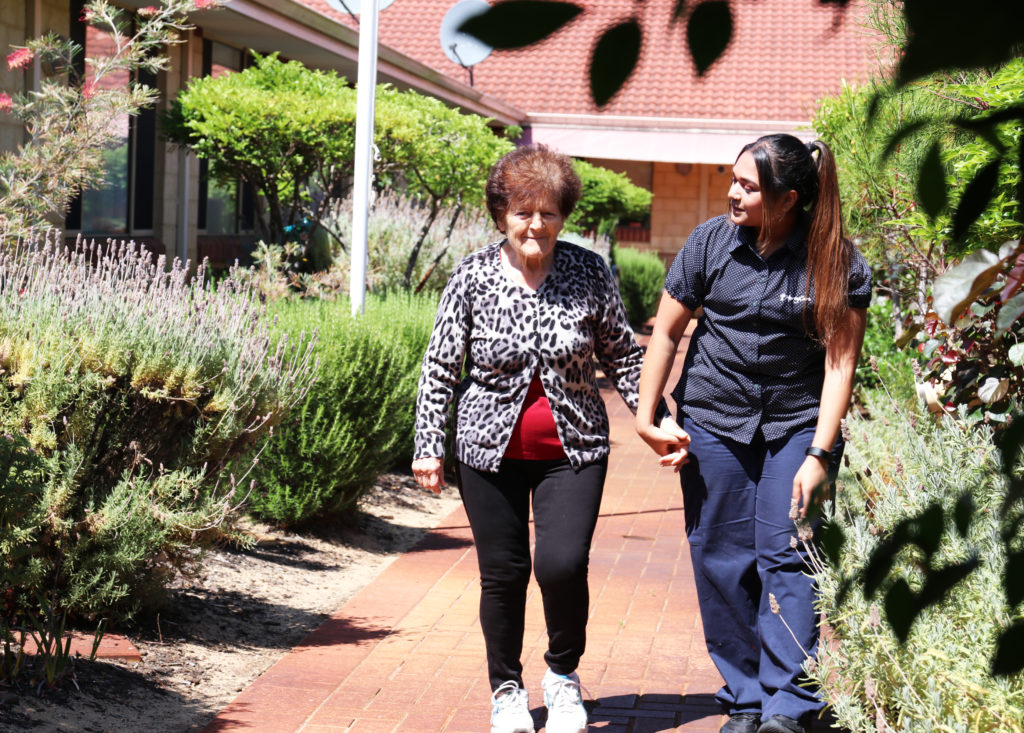 For Dee, what she loves most about her job is knowing that she makes a difference in the residents' lives each day.
"To see a smile on their faces and then go home each day knowing I've had an impact on their life, that makes me really happy as a person," she said.
While working at a dementia-specific home can have its challenges, Dee said she can always rely on her fellow colleagues for support.
"Here at Maddington, we really work as a team," she said.
"There's the carers and the nurses who are always working together as a team to make sure we're delivering the best care for the residents.
"It can get very challenging at times especially working in a dementia specific home, but if you're motivated and you're driven to care for that person, nothing can stop you."
Despite the challenges of her work, Dee said that working in aged care has had a profound impact on her as a person.
"I know it can sound very challenging, but if you do want to try working in aged care, once you come here and build that bond and connection with the residents, you'll know that it's so much deeper than just a job," she said.
"You can make a difference in a person's life and knowing that you can make someone smile is so special."
To read more about MercyCare's career opportunities, click here.