"In my role as centre manager of MercyCare's Ellenbrook Early Learning Centre, I feel that I am a valuable part of a team and not just a number.
My efforts and dedication are recognised and that motivates me to be better every day.
One of the first things that comes to my mind when I first started at MercyCare was how welcoming everyone has been. I received calls from people across the organisation who introduced themselves and welcomed me to the MercyCare family and they also let me know that support was available whenever I needed it.
I also had the opportunity to attend MercyCare's annual Staff and Volunteer Day at Optus Stadium and that blew my mind.
I got to hear from people who shared stories about the work they do at MercyCare and how they felt valued for who they were as a person. It made me realise that how diverse MercyCare is as an organisation, and it also reminded me that every little thing we do, no matter how small, has a positive impact in our community.
I have also been given opportunities to connect with other services at MercyCare, such as Aged Care and Community services, and have got to know others and the work they do, which has been very inspiring and eye-opening.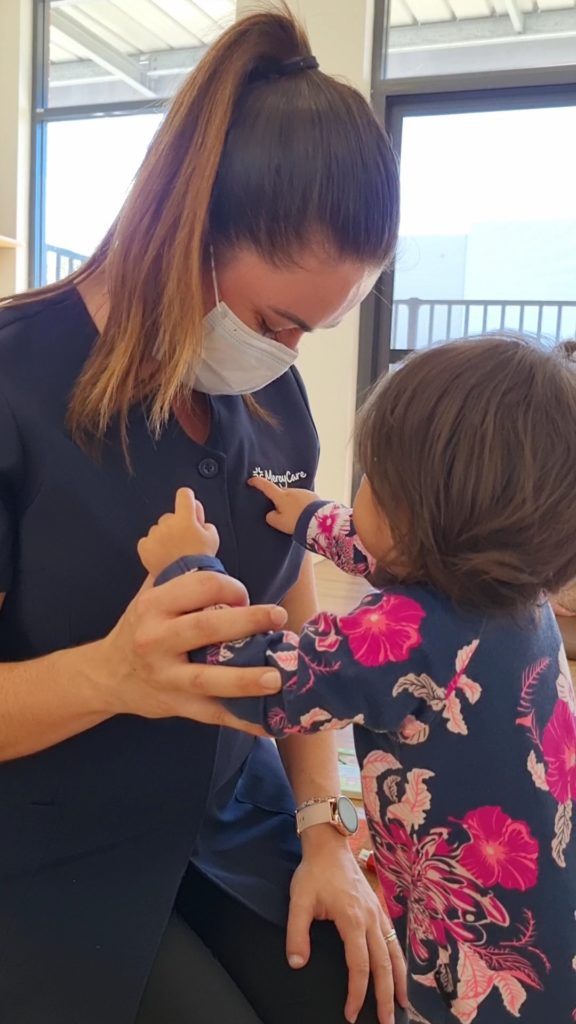 During my time at MercyCare's Ellenbrook centre, I've built some special connections with both the children and their families. Even when the children are away on holidays, we keep in contact with their families and send them pictures of what we have been doing here, and they also send us pictures what they're getting up to on their holidays.
I've met some families whose children really struggled to settle in other childcare centres, however, when coming to MercyCare, our mission is to help them thrive as their own little person, and in turn they really come to love their time with us.
Working for MercyCare, I feel valued and respected by my team at the centre, and that respect carries through to my managers in head office.
The feedback and support I have received from my managers has made me feel like I am doing a good job, and I know that whenever I need support, there is a team ready to help guide me.
I'm proud to be part of a not-for-profit organisation that is so people-focused with amazing, heart-touching projects that support local communities and the disadvantaged."