Reading aloud to young children is the most important activity parents and carers can do with young children to help them build the skills and knowledge they will need to successfully learn to read when they begin school.
Research also shows learning to read is one of the most important factors in school success, so reading a book at bedtime with them is actually an investment in their future.
The managers from our early learning centres have read a LOT of books, so they have chosen their all-time favourite children's books to share with you.
These six titles are guaranteed to keep little minds engaged.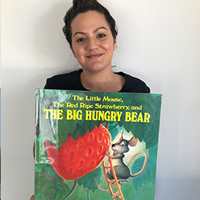 "My all-time favourite children's book is The Little Mouse, The Red Ripe Strawberry and THE BIG HUNGRY BEAR by Don and Audrey Wood. This book brings back really special memories of being in kindergarten and the excitement when my teacher read this book to the class, and now I see the enjoyment in the children's faces when I read it to them. I absolutely love the illustrations; the strawberry looks so real that it makes you want to get it out of the book and eat it!"
Lisa, Bassendean Early Learning Centre Manager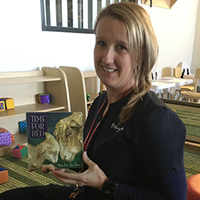 "Time for Bed by Mem Fox is not only adorable and heart-warming to read, it is filled with so many language development opportunities. It is rhyming and repetitive, which is beneficial to supporting language development but what I love the most about it is there are so many different tones, expressions and conversations that can immerse and really captivate the listener. Mem Fox is definitely my favourite children's author."
Kelly, Banksia Grove Early Learning Centre Manager.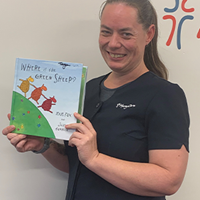 "My favourite children's book is Where is the green sheep? and it's about looking for the green sheep who is sleeping at the end of the book. It's one of my favourite books as it's written by Mem Fox and every time, I read it to the children I can watch their little faces light up as we wonder where the green sheep is. I even have a little plush green sheep that I hide, and the children look for him."
Tegan, Bedford Early Learning Centre Manager.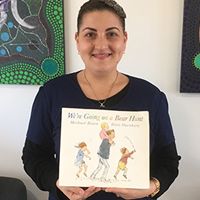 "One of my favourite children's books is We're Going on a Bear Hunt. Every child's imagination goes wild when reading this book. It is one of those books that you never get tired of reading."
Danielle, Manager Ellenbrook Early Learning Centre.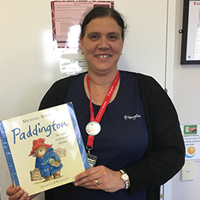 "Paddington is one of my favourite books because it reminds me of my childhood and when my grandparents would read this to me and all the adventures this little bear would have."
Tammy, Landsdale Early Learning Centre Manager.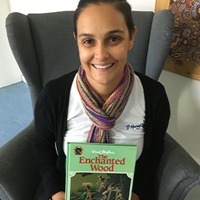 "The Enchanted Wood is my favourite childhood book; I have been a book lover ever since I can remember and always loved the series of The Enchanted Wood where the three children find a magical place and a very special tree. I always loved to imagine how exciting it would be to find a place like this to go on fun adventures with all of these whimsical characters. The book I am holding is my childhood copy that I have had for around 30 years, I can't wait to hand the series over to my children one day."
Leah, Thornlie Early Learning Centre Manager.