Siobhan's love of swimming was born at a young age.
"I have been a swimmer for most of my life, I started competing when I was around eight years old with my first club, making my first national qualifying time at 13 to compete in my first Australian Age National Championship back in 2007.
"After that, I competed in the National Age Championships as a 14, 15, and 16 year old before taking a break when I was 17 to focus on school."
It wasn't until she turned 20 that Siobhan transitioned to Masters Swimming so that she could continue swimming while studying her Occupational Therapy degree and swimming coaching.
Graduating with a degree in Occupational Therapy in 2014, Siobhan joined MercyCare's Allied Health team in September 2020 where she is among a team of dedicated staff who provide personalised aged care support based on a person's individual needs, whether it was at home, in a residential aged care home or in the community.
"Working at MercyCare, I find that I have that flexibility and that I'm able to achieve that work-life balance, so that I can continue training during the week," Siobhan said.
"In the rest of my spare time, I am on the Board of Masters Swimming WA as director of coaching and I am a volunteer coach with my Master's Club, which I also compete with."
Her commitment to the sport had paid off, with Siobhan taking home eight gold medals in a string of individual and relay swimming events at the Australian Master Games in April.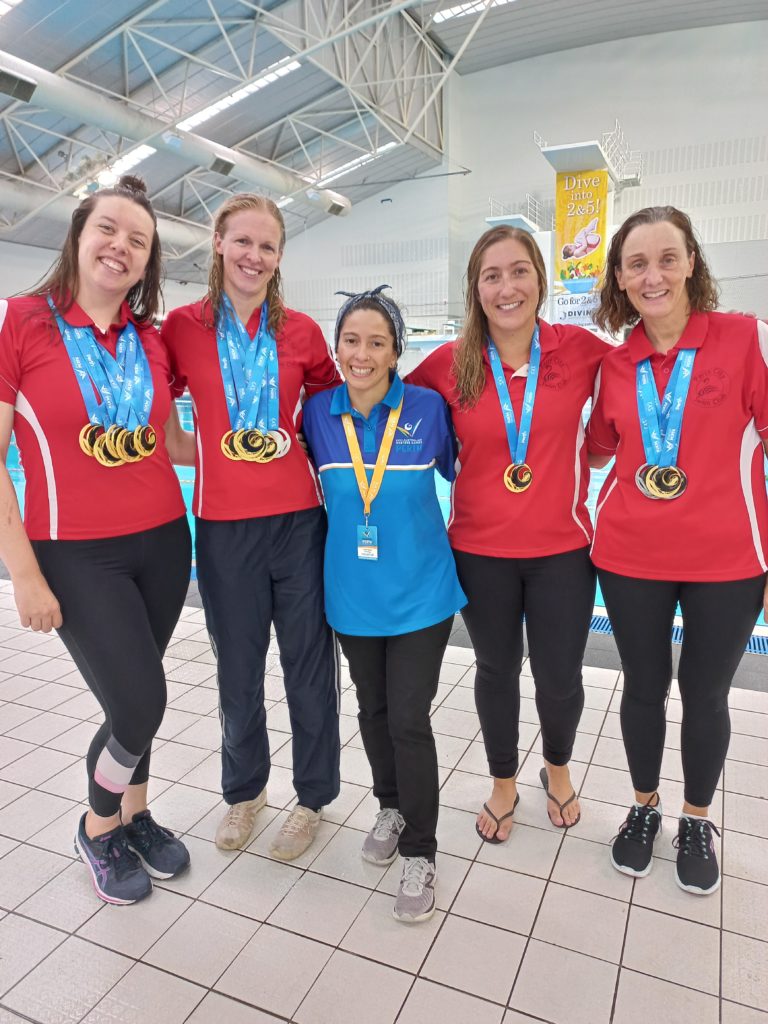 The string of gold medal wins didn't go unnoticed by her colleagues, who were quick to praise her incredible achievements.
"Siobhan far too modest," MercyCare Allied Health Team Lead Nicola Seafield said. "What she's achieved, while still doing her incredible work here at MercyCare, is amazing."
While her passion for swimming hasn't faltered, juggling regular training while working full-time has had its challenges, but Siobhan said it helps to keep her focused and motivated in her life.
"Swimming is a complicated sport to explain, as people assume that you either swim for fun or you swim to make the Olympics, and there are many more levels than just those.
"For me, I swim not only because I enjoy it but it's also a great way to keep fit while also fulfilling a sense of purpose.
"I have used the skills that I acquired through swimming, through channeling my motivation, determination and not being afraid of working hard in the work that I do. I love the work that I do, and my determination to succeed is what keeps me doing what I do."