The efforts of our dedicated team of volunteers strengthen the services we provide to the Western Australian community.
They are part of the fabric of MercyCare and their time and commitment is greatly appreciated.
As part of National Volunteer Week 2020 (May 18-24), we would like to introduce you to some of our volunteers.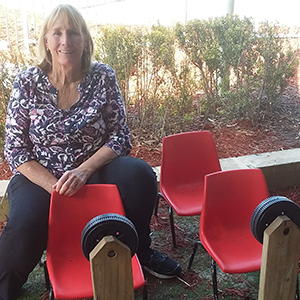 MercyCare Volunteer Jenny Rudrum says: "When you retire you can only travel for so long and you can't spend all of your days at home."
To fill her time with something she loves, Jenny volunteers at MercyCare's Heathridge Early Learning Centre two days a week.
Jenny enjoys the interactions she has with the young children.
An average day for Jenny sees her reading stories, doing arts and craft activities and spending time gardening with the children.
"If they want to go outside to play hide and seek, I go outside and play hide and seek, it's just about being there to play and have fun," she says.
Volunteering regularly for five years now, Jenny has seen many children come through the centre.
"Sometimes they come as newborns and I get to see them grow and develop and even become big sisters or brothers," she says.
MercyCare Heathridge Early Learning Centre Manager Candice Nacinovich says the children at the centre love spending time with Jenny.
"Jenny is a valued volunteer at Heathridge who always comes in with a big smile on her face. She has built great relationships with the staff as well as the children and we feel very lucky to have her as part of our team," Ms Nacinovich said.
***************************************************************************************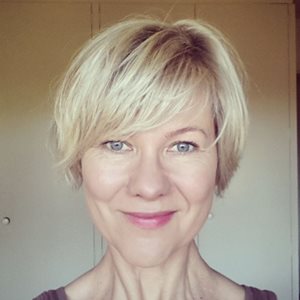 Seeing the enjoyment on residents' faces as they put paint to paper gives art therapy volunteer Gosia Budelewska a great sense of satisfaction.
She's been visiting MercyCare's Residential Aged Care home in Wembley since October 2019, bringing joy and creativity to residents with her fortnightly art classes.
"It's wonderful to see the residents bonding through art," Gosia said.
"Some have never painted or drawn before, so it's rewarding to see them enjoying the process."
Working with older people has taught Gosia to slow down and be patient; be more flexible and to try different approaches.
For Gosia, volunteering is about connection and a sense of belonging. As a recently new arrival to Perth, Gosia was seeking social connection and after learning about MercyCare's work and values, she knew the organisation would be a good fit for her.
"I am a passionate art teacher by training, so I thought running art classes for small groups would be an ideal way of contributing to the organisation while allowing me to build connections with people," Gosia said.
"I feel very valued by MercyCare. I receive appreciation emails, I get invited to events, and there are training opportunities available – I enjoy being a part of this organisation.
"There are so many benefits to volunteering… it's a life-learning experience, a great lesson in compassion and empathy, and very often leads to great friendships and memorable experiences."