The efforts of our dedicated team of volunteers strengthen the services we provide to the Western Australian community.
They are part of the fabric of MercyCare and their time and commitment is greatly appreciated.
As part of National Volunteer Week 2020 (May 18-24), we would like to introduce you to some of our volunteers.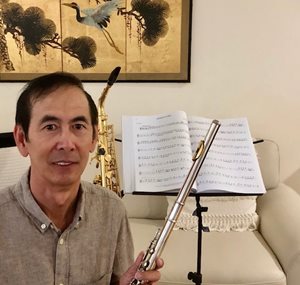 MercyCare volunteer Stephen Chin gets joy out of bringing joy to others.
The self-taught saxophonist and flautist plays for audiences at MercyCare social centre McAuley House in Wembley as well as our Joondalup Residential Aged Care home.
Stephen says it is especially amazing seeing people living with dementia respond to his music.
"Often they are sitting very quietly before the music starts but I get to watch as they stand up and move to the music, they can become so engaged and be so stimulated by the music," he said.
Stephen treats his audience like any other.
"I play as I would to any other audience and engage by explaining a song or talking about a composer and their music, the stories of the songs," he said.
Stephen said whether it was just a smile, or tapping to the music on their knee, he enjoyed seeing his music spark emotions.
Volunteers are a valuable part of the MercyCare team.
McAuley House Care Coordinator Gayle Blenkinsopp said it was a delight having Stephen visit the centre.
"He is such a valuable asset to McAuley House. He is such a gentleman and sparks joy in all of us," she said.
*************************************************************************************************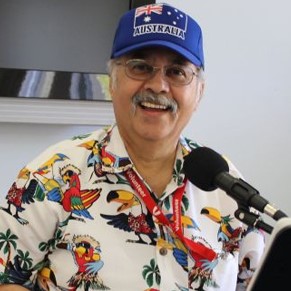 Cedric Collars always likes to start his sets with an upbeat song, something from Dean Martin or Frank Sinatra.
The keyboardist and singer knows to play music that people are familiar with, so when playing for older audiences at his fortnightly gigs as a volunteer for MercyCare at McAuley House social centre, he knows tunes from the 1940s and 1950s will go down well.
"Depending who I'm playing for, I may throw in some Neil Diamond or some Demis Roussos," Cedric said.
After five years of volunteering for MercyCare, Cedric has a good idea what works best for his audiences, but he says anyone can volunteer and encouraged others to consider doing so.
"You don't know what you can give until you try it," he said.
Cedric said the responses from those who listen to his music was what he enjoys most about volunteering, the way people's expressions change and the conversations his music sparks.
"I really enjoy what I do," he said.