Nature play is all about providing an environment for children that encourages risk taking, imagination, natural tactile investigation and interaction.
MercyCare's Early Learning Centres in Thornlie, Bedford, Seville Grove and Heathridge have all undergone transformations to allow children of all ages to come together and enjoy the outdoor areas in a loosely structured way.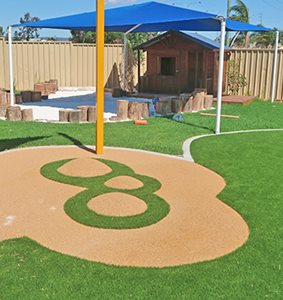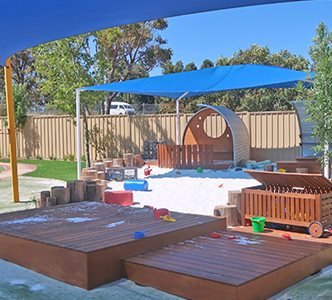 Research has shown that children who play in natural settings have more opportunities to develop gross-motor skills, are more resistant to stress and play in more imaginative ways. The natural, irregular and challenging spaces also help children to recognise, assess and negotiate risk and build confidence and competence.
From log edged sand pits and soft fall areas to climbing frames and balancing ropes, the new equipment varies between the centres depending on the age groups involved. The oval at Bedford Early Learning Centre even has its own cricket pitch and footy goals for the older children.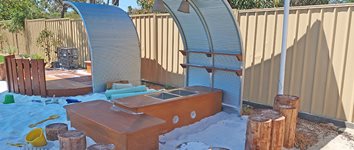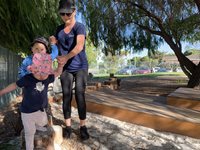 The flexible spaces also include new deciduous shade trees that will grow to be a key feature and provide natural shade in summer. Small flowering native trees have also been used to give an extra splash of colour and interest.
Shrub and screening plants were chosen for both their sensory and hardiness characteristics to give the children stimulation through the senses of sight, smell and touch while standing up to any physical interactions they may encounter. With a variety of apple trees, orange trees, vegetable and herb gardens, children also have the chance to learn about where our food comes from, how to care for plants and watch things grow.
This contact with nature has been associated with a number of health benefits for children, such as improved cognitive function, increased creativity and improved interaction with adults.
The new features of the play space have not only been warmly welcomed by the children at the centre who have been making the most of them, but they've also been well received by staff and parents.