It's that time of the year when we get a few more rainy days here in Perth.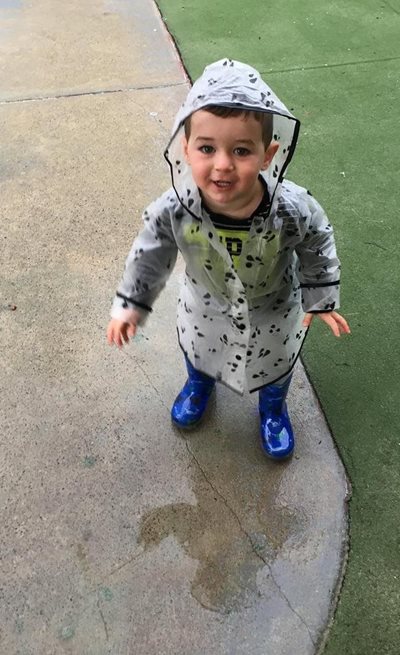 Just because it's sprinkling doesn't mean children need to stay inside though.
Children at our centres are sometimes encouraged to bring along their raincoats and rain boots on certain days so they can experience the wet weather.
As Bassendean Early Learning Centre Manager Lisa Houlihan explains, it's not just great fun to play in the rain, there are also many benefits.
Playing in the rain helps a child's gross motor skills and balance.
"A wet environment allows children to investigate, explore and enjoy slippery surrounds that have a different set of physical challenges from a dry world," Lisa said.
She said as long as children had layers on under their coats and jackets, they could stay toasty and comfortable while enjoying wintery weather.
Lisa said playing in rain helps children connect with all the different types of weather nature has.
"This improves a child's general connection with nature."
Lisa said children enjoy being exposed to the different sensory factors that rain brings.
"There are so many new sights, sounds, smells and touches to be experienced," she said, adding rain provides for many opportunities for learning to happen.
"When playing in the rain, children are learning about water through their chosen method of playing in it," she said.
"The children learn to look after themselves in these different weather conditions, they learn to respect their clothing and shoes, as well as anything they are using out in the rain."
There are even health benefits to playing in the rain.
"Children are being more physically active by being outdoors on a rainy day, reaping all the physical health benefits that come with outdoor play," Lisa said.