Having harboured a love of cooking, running the Mini Chef program came naturally for Amber, who assists with overseeing the weekly rotational menus at the centre as well as hosting the Mini Chef sessions.
"I love cooking and my daughter and I do a lot of baking together," she said.
"So I was really excited to run Mini Chef as I love food and cooking."
In coming up with the Mini Chef program, Amber decided to go back to basics and began by researching age-appropriate cooking skills which involved the children practising their gross and fine motor skills with cutting, pouring, measuring, and kneading activities.
"When first started doing Mini Chef, I tend to intervene a lot but I really wanted to take a step back and let the kids go for it," Amber explained.
"When I did that, I realised that the children didn't have a lot of the basic culinary skills needed to do these sessions and some of the children needed some help with their fine motor skills.
"So I researched what was appropriate for them to know at their age, so in term two we focused on building those basic skills. We did cutting, pouring, measuring and we'd start with softer ingredients and we'd progress from there."
Food safety has also become a big part of the Mini Chef sessions, with children learning about basic hygiene and how to stay safe in the kitchen.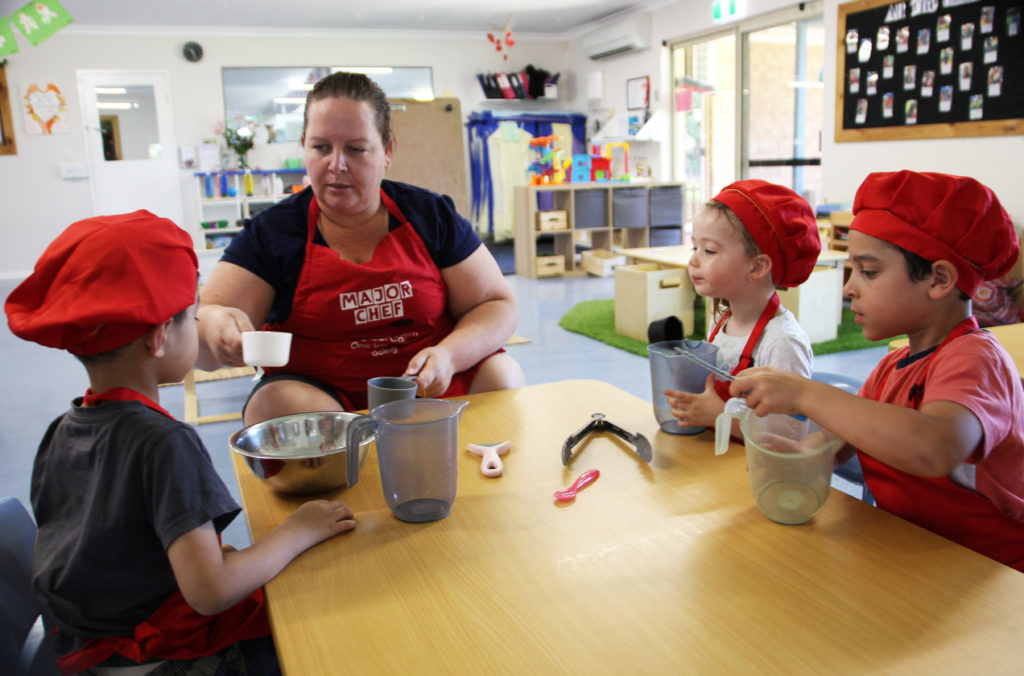 As far as cooking goes, the children have also been involved in creating many delicious meals, which often get sent home with families to enjoy at dinner time.
Amber said the recipes are often inspired by the families, who come from an array of different cultures and ethnic backgrounds.
"We're a very multicultural centre. We have Polish, Torres Strait Islander and Middle Eastern families, so we get a lot of ideas and suggestions from the parents for meals," she said.
"For the first term of Mini Chef (in 2021) we focused cooking a range of different multicultural recipes and we'd make enough to send home meals to the parents so they wouldn't have to worry about cooking dinner."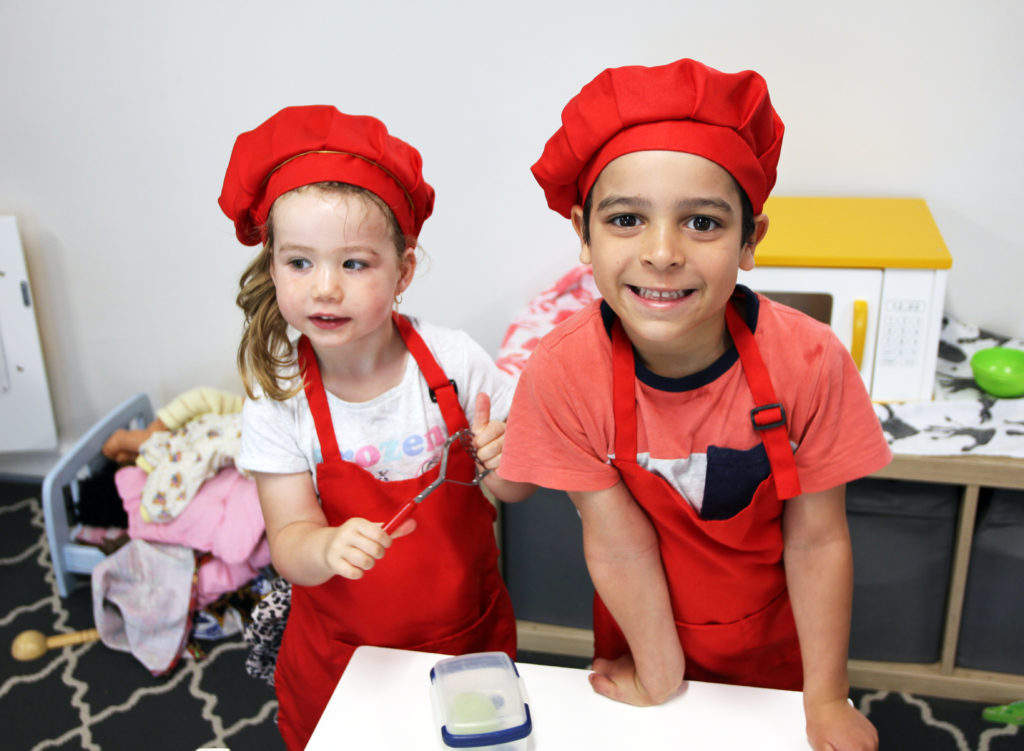 As well as overseeing the Mini Chef program, Amber has also got the children involved in helping to plant, establish and maintain the centre's herb and veggie garden.
Veggies grown in the garden range from cabbage, broccoli and cauliflower to garlic, snow peas and pumpkin, in addition to herbs like rosemary, chives, mint, coriander and bush tucker herbs including bush basil, mint and thyme, wattle seeds.
"We've planted the veggie garden and taught the children about maintenance, and we also talked about where the food comes from," Amber said.
In planning the Mini Chef sessions, Amber ensures that fresh produce from the herb and veggie garden forms a key part of the ingredients used in the recipes and she often involves the children in harvesting the ingredients fresh from the garden.
"We've also set up a community kitchen where we can share fresh produce from our garden with families, and the families will also share their produce like lemons, eggs and mulberries with us as well," Amber said.
Amber said Mini Chef has become so popular at the centre that she is often approached by children asking when the next session will be held.
"The children love it – as soon as they see me come outside, they always ask me when I'm doing the next Mini Chef session," she laughed.