With support in his home, 72-year-old Stew has rediscovered his creativity, culminating in a novel of his adventures on the Solomon Islands during the 1960's, where as a 17 year old he left the UK and to build rural health clinics, schools and bridges.
"I needed encouragement to finish my book off. My support worker Mark provided the motivation I needed and I have now self-published Footprints on a Tropical Island – A Solomon Island Adventure, published by BLurb" he said.
Five years ago Stew suffered two strokes and underwent 15 operations. He was unable to speak, walk and couldn't undertake simple tasks. When his Home Care Package came through five months ago, he opted for MercyCare to provide home care support.
"Initially it took a bit to get over that feeling of intrusion that someone else was coming into the house, but now they have just melted into the routine and it is no trouble at all," he said.
"Having the MercyCare support workers enter my life has made a wonderful difference."
Stew receives MercyCare home care services including support for grocery shopping, domestic assistance, cleaning the filters in his koi pond, companionship and prepping and cooking meals.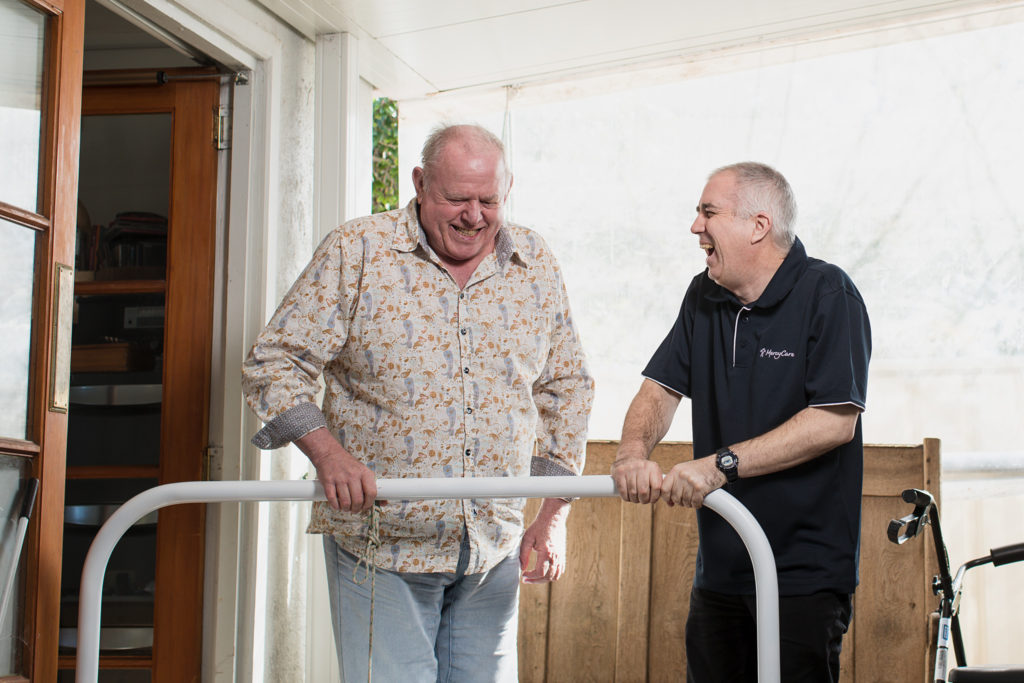 Support Advisor Neroli Bradshaw matched Stew with Support Worker Mark Spivey knowing their common interests.
"Stew and I have a lot in common. We have both written books, both keep fish and both have our roots in England. We both have a similar sense of humour so there is certainly a bit of one-upmanship going on!" Mark said.
Stew said he loved the flexibility of service to his needs: "Mark is really flexible and asks 'what do you need today?', but he also takes such care and responsibility and will make suggestions where he can see I need some support or about the adventures we can get up to that day.
"I've had plenty of physiotherapy, but it wasn't until the MercyCare physio came under my Home Care Package that things started to get better. Now I can move my arm again and am able to walk assisted with a walker."
Stew has lived an action-packed life and has now regained the confidence and zest to get back to doing the things he has always loved.
A leading Civil Engineer, Stew was instrumental as the City of Perth Manger of Operations in reconstructing Barrack, William, Hay and King Streets in the 1980s and developing Hillarys Boat Harbour and Whitford Nodes recreation areas. He was the go-to man when the Westgate Bridge collapsed in Melbourne and has worked all over the world building tunnels, roads and bridges from Venezuela to Stockholm.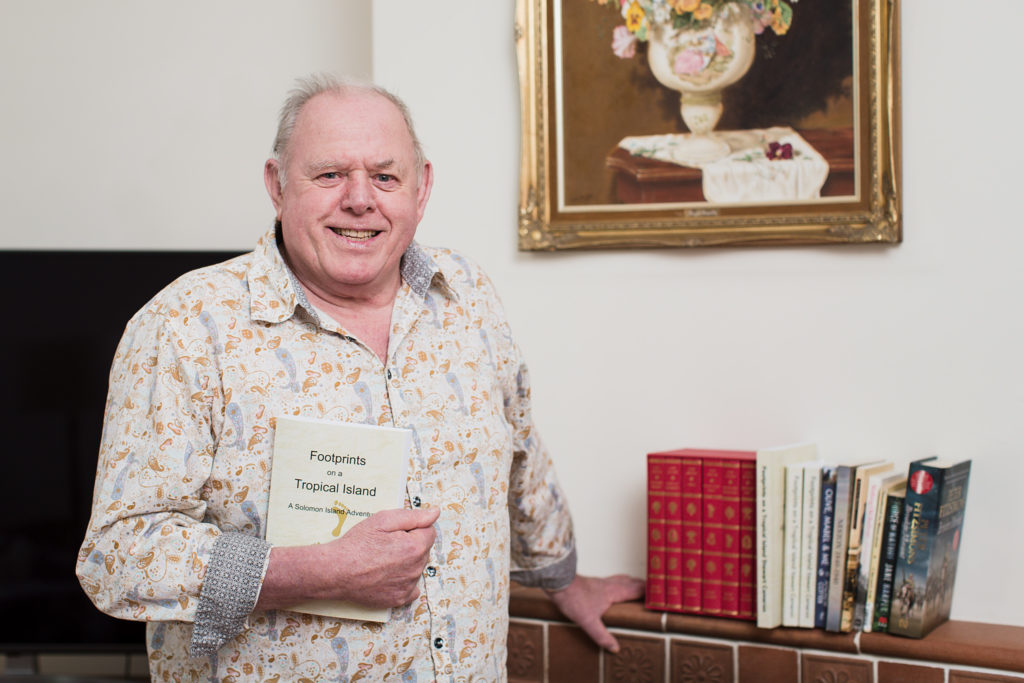 Stew has always had a love of words and has a wicked Liverpudlian sense of humour.
"Stew is one of the last connections to that history so it is important he writes it all down. Now he has the support he can complete those stories for others to read. He feels purpose again," Stew's partner said.
Stew has also gained the confidence to regain some of his prior independence. "For five years I wasn't able to leave the house. Now I have the confidence to go down to the river by myself to regain that little bit of freedom," he said.
With one book under his belt, Stew is enthusiastically tackling writing further books, alongside enjoying the many hobbies he loves in life, brewing fruit wine in his garage, getting his hands dirty in the thriving vegetable garden in the raised garden beds his partner built for him and feeding his koi fish.