Nurses are incredible people – not only do they provide care for the sick and vulnerable members of our community, but the compassion they show for helping others is a special quality that has a huge impact on our lives.
Whether it's a nurse tending to an elderly resident in a Residential Aged Care home, or a nurse assisting a person living with a disability with their day to day health and medical needs in their home, nurses play a vital role in supporting and caring for those who need it most.
This year for International Nurses Day, we want to acknowledge the incredible work our nurses do on the frontline both in our Residential Aged Care homes and in our community.
In what has been another challenging start to the year with WA experiencing community spread of COVID, our nurses have held their heads high and have continued to provide quality care to all our residents and clients.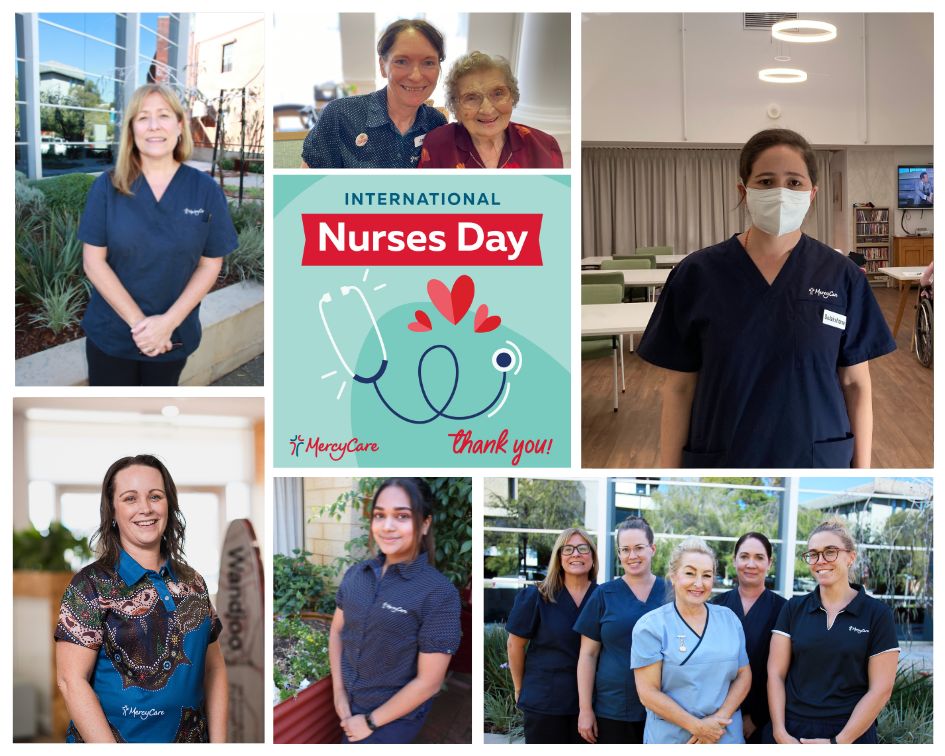 This year's theme for International Nurses Day is A Voice to Lead, which focuses on the need to invest in nursing and respect the rights of nurses in order to build resilient, high quality care to meet the needs of individuals and communities both now and into the future.
At MercyCare, our nurses play a vital role in ensuring the best quality care of residents in our Residential Aged Care Home and Community and clients who are receiving our Community and Home Care Services.
We want to shine a light on their hard work and dedication to helping the most vulnerable members of the WA community – without nurses, we wouldn't be able to carry out the work we do here at MercyCare.
Thank you to all our wonderful nurses at MercyCare!