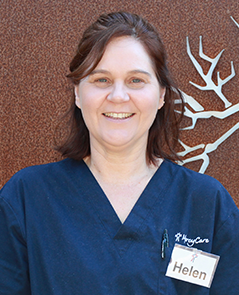 "When I'm looking after the residents, I just think about how I would want them to be treated if they were my mum or dad," Carer, Helen Palmer said.
Working in aged care is a much more personal job than many others.
Helen has been caring for elderly residents at MercyCare Wembley Residential Aged Care Home for more than 13 years.
"The residents become part of your life and you share parts of your life with them too," she said.
Going to work is more than just clocking on and off for Helen.
"When you are caring for someone you can't help but form relationships and develop friendships," she said.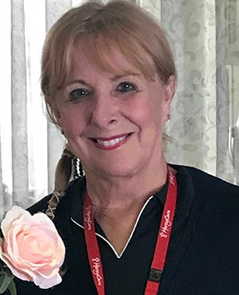 From ice cream parlours to a pop-up shop during COVID, MercyCare Joondalup Aged Care Home Occupational Therapy Assistant Norma Wright is as creative as she is caring.
During the early stages of the COVID-19 pandemic, Norma opened a ground floor shop for Joondalup Aged Care Home residents when they couldn't get out and about at the shops. Selling stationary, lollies and chocolates, the residents loved the whole shopping experience. In fact, it was so popular demand dictated she open one on the first floor too!
A highlight of the week, the shop lifted spirits and enabled the residents to socialise more and come together for a coffee and a chat.
With a background in hairdressing, Norma was able to pull out her skills during the COVID lockdown and worked extra hours to ensure residents had their hair done and were pampering.
Up for the next challenge, Norma has now opened an ice cream parlour for residents.
Always with a smile on her face, Norma is a valued team member and loved by those who call Joondalup home.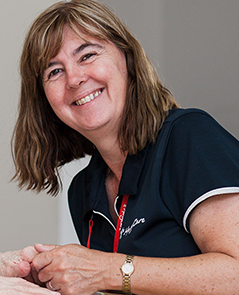 "It was her heart's desire to see Neil Diamond in concert and I was able to make that happen for her," recalls MercyCare therapy assistant Tracy Molloy fondly of one of the many special moments she has experienced working in Aged Care.
"We raised money for the tickets, and I organised for her and her daughter to attend. Years later she was still raving about it. It's such a highlight to make a life-long dream to happen."
From making dreams happen to taking the time to chat in the corridors of MercyCare's Kelmscott Aged Care Home, the therapy assistant role is a joy for Tracy.
"It's important that you take the time to say 'hello, how are you feeling?' and chat. You need to provide comfort and care and really get to know each resident so you can tailor programs to what they enjoy," she said.
Tracy has worked in Aged Care for a decade, the past 18 months with MercyCare. She started her career by doing a one-day trial assisting a podiatrist friend who worked with seniors.
"From the very first day I just loved it. I found I had a really good rapport with older people and from that day I knew I had discovered my vocation."