Nine-month-old Black Labrador puppy, Venco — which is a popular Dutch brand of black liquorice —recently joined the Maddington team as their in-house therapy dog.
Two days a week, Venco visits the home and brings joy and excitement to residents in exchange for two of his favourite things — pats and treats.
Owner Annemarie Kluvers, who is the Lifestyle Spirituality and Therapy Coordinator at MercyCare's Maddington home, has been amazed by the difference Venco has made during the four months he has been visiting the home.
"I've seen some beautiful interactions between Venco and the residents here," Annemarie said.
"We've even seen residents with advanced dementia who are asking me 'Where's your dog?'. They remember that I'm the person who has the dog and they just ask me out of the blue when they see me.
"It's just amazing to know that having Venco here has really done something for people."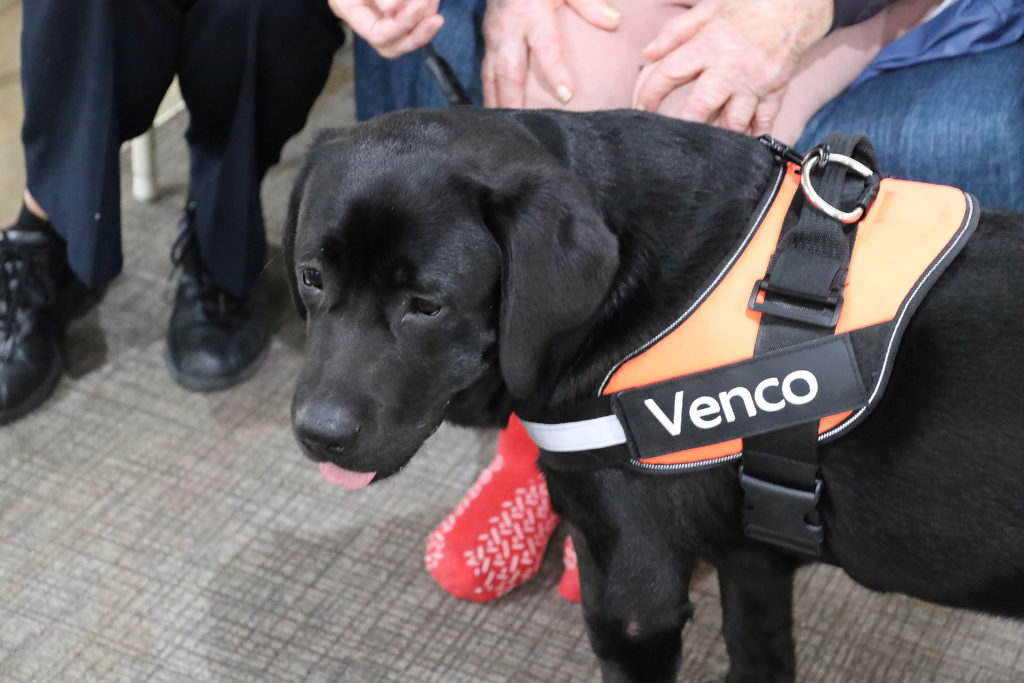 The idea to introduce pet therapy at Maddington, which is MercyCare's dementia-specific home, came from Annemarie, who has worked in aged care for the past 25 years.
"I've seen the benefits and therapeutic value of having therapy animals in aged care and the difference it makes in the residents' lives," she said.
"I've never had a dog, so I thought, wouldn't it be great to have a dog that I could bring to work with me a couple of days a week."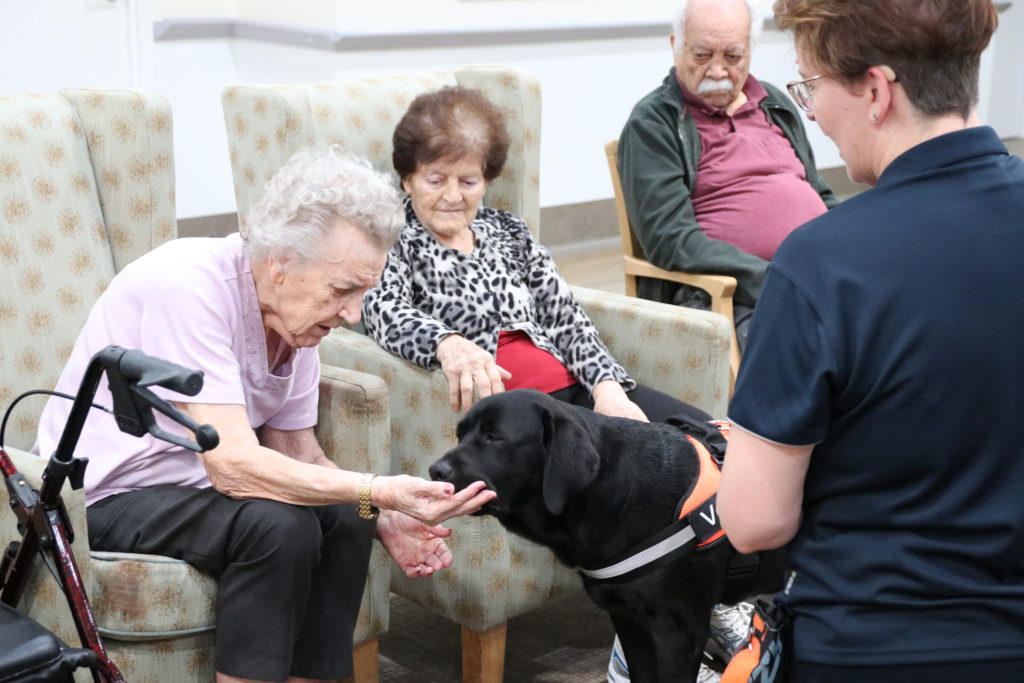 Research has shown a link between pet therapy and improved emotional wellbeing for aged care residents, with many positive impacts reported among people living with dementia.
This includes reducing feelings of loneliness, depression, anxiety and confusion, as well as improvement in memory recall resulting from interaction with the animals.
Having started his first shift at Maddington when he was just four months old, a love of human company and social interaction has come naturally for Venco.
In fact, even staff and family members are overjoyed by his presence.
"Many staff members and also family members enjoy the interactions with Venco," Annemarie said.
"Research has shown that petting a dog has a relaxing effect on people who work in stressful environments."
Annemarie has also put Venco through obedience training to teach him basic commands, which she said has paid off for the boisterous pup.
"He's been really good – he listens well and he loves his treats, which really helps," Annemarie said.
"One of our residents, Ash, absolutely loves dogs and always looks forward to seeing Venco, and Venco really responds to him. So he will be a bit more boisterous with Ash.
"He knows the people who look forward to seeing him, and he loves a good pat."