"My name is Lexi, I'm 19, and I'm a Trainee Educator at MercyCare Heathridge Early Learning Centre.
This is my first job in childcare, and it wasn't a hard decision to make because I love being around children and watching them grow.
I am currently doing my Certificate III in Early Childhood Learning as I want to be the best educator I can be, but I also want to work my way up and get all the experiences that childcare can offer by working with children in different age groups.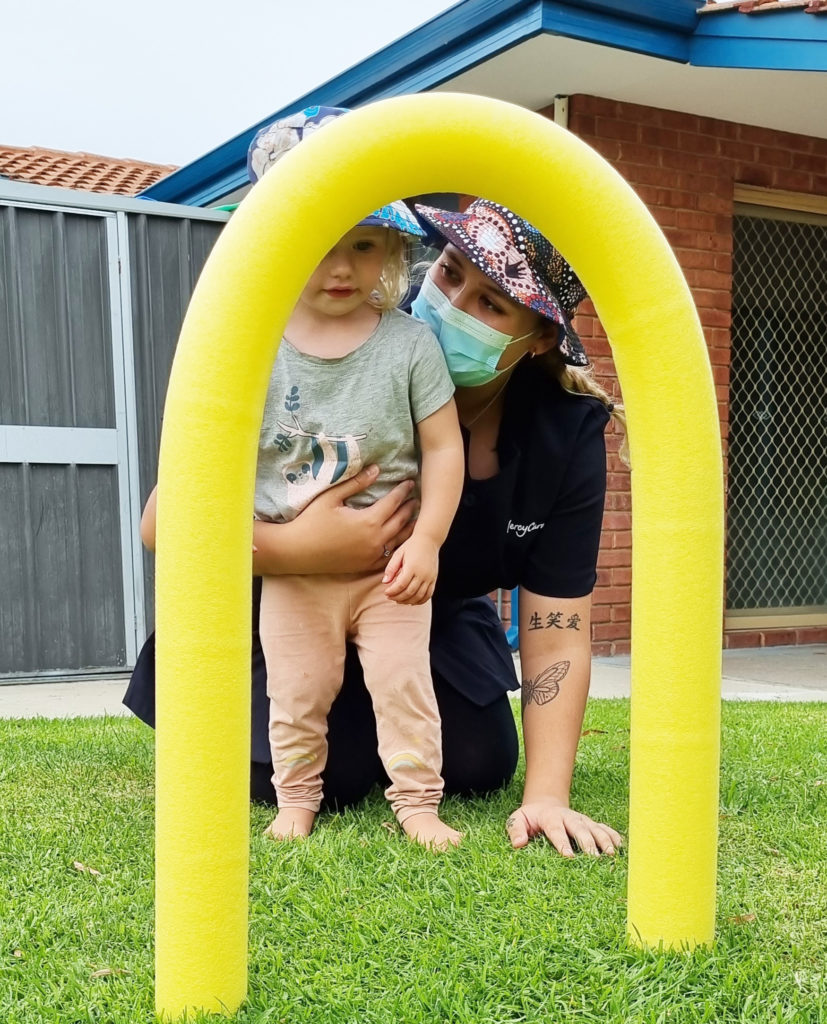 Since joining MercyCare mid-last year, I've learnt so much about child development, working as a team and communication with parents. By the end of my studies, I want to have a full understanding of it all.
I'm lucky that the staff at my centre have helped me tremendously not only with my day-to-day tasks but they are always there to answer any questions I have about my Certificate III units.
Being a trainee educator, what I love most is watching the kids grow and develop. And as a trainee, I get to experience each room and have loved following children when they move into their next room.
I also love starting off my shifts with a big warm welcome by all the little children who run over to give me cuddles when they arrive. I love working at MercyCare Heathridge Early Learning Centre, not only because I get to work with some incredible little people, but I also have a special connection to this place because I used to attend the same centre when I was young, so it's nice to give back to others all these years later."