Working with a diverse range of older consumers in their own homes and in the community, Mark has developed some fond friendships over the years.
"You develop a friendship in providing them with support and you enjoy the prospect of going back to them and seeing how they're going," he said. "The satisfaction you get out of it is that you've made their day a bit better by helping them do something to keep them living at home, which is what a lot of people want.
"It's also about encouraging them as well. Just because they're 80 or 90 years old, doesn't mean they can stop living."
For Mark, this is the most rewarding aspect of his job.
"I think that's probably one of the most rewarding things about the job, is knowing that I'm helping someone live independently at home," he said. "It's that sense that you're contributing and that you're doing something that selfless, which is a good thing and we need more of that."
Joining MercyCare over a decade ago, Mark came from a background in youth, disability and childcare.
"I've always done this kind of work, I used to work in Youth Work in a drug rehabilitation centre called Teen Challenge but previous to that I was involved in disabilities and even childcare, so I thought I haven't done aged care…so I applied for a job with MercyCare," he said.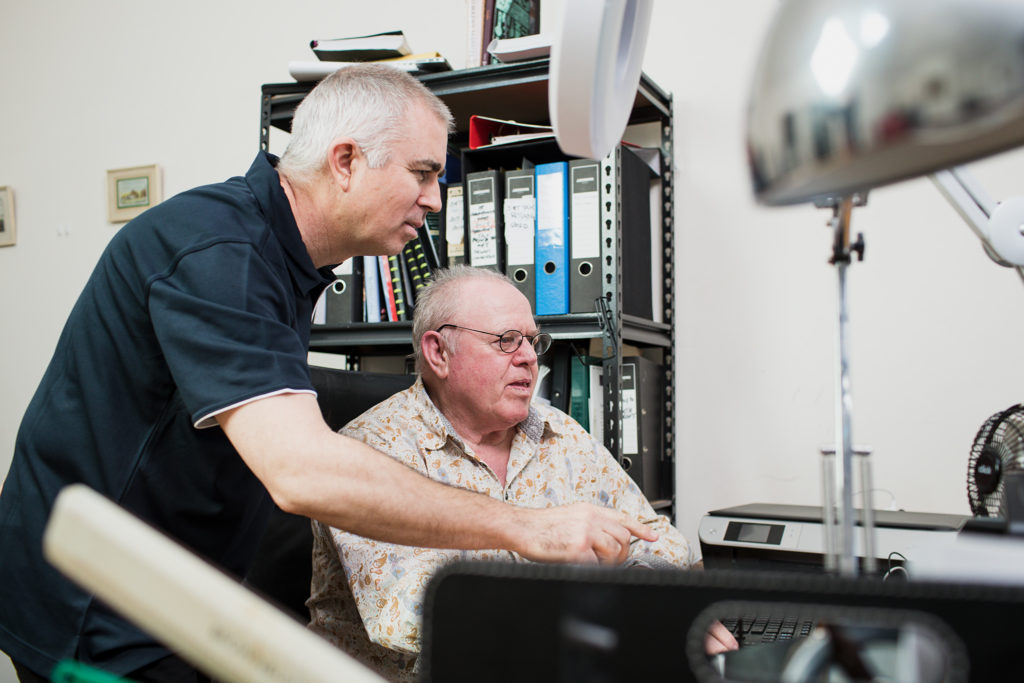 Mark said it was MercyCare's mission ethos and values that appealed most to him.
"I liked the values and ethos which I support, so that's how I ended up coming to MercyCare," he said.
Working with older Western Australians in their own homes and the community, each day is different in Mark's role as a support worker.
"First of all, I would go and do personal care for people and then after that I might do some social support, which is quite a bit cleaning, occasionally I'll take someone shopping or do it for them, help assist with meal preparation and that's a typical day," he said.
Now in his 10th year working at MercyCare, Mark has no plans to change jobs anytime soon.
"I do think the friendships you develop with clients plays a big part in what keeps you going, but I also think you get a sense that you're in the right place at the right time," he said.
"At the end of the day, it's that feeling of helping someone and knowing you're having an impact, and people might not always tell you but you realise that your contribution is important."