Developed in collaboration with residents of the City of Swan supported by the Community Exchange program (Multicultural Services, Mercy Care), the project aims to provide a safe, inclusive space for residents to share their stories, experiences and dreams.
Led by culturally and linguistically diverse (CaLD) artists and emerging community leaders, the project aims to bring people together for a series of culturally-rich art, dance and music workshops.
Workshops will be held at the Herb Graham Centre from September to December with the purpose of celebrating the many cultures and storytelling traditions of the community.
Project team member Nkechi (Multicultural Drama Dance co-founder) reflected on the origins of the CCC project and the hands-on support provided by Matt Aitken (Community Development Coordinator, Mercy Care) over the last six months.
"Our dream was to get something active happening in the community and to feel healthy and connected where we live through our different cultural backgrounds", shared Nkechi.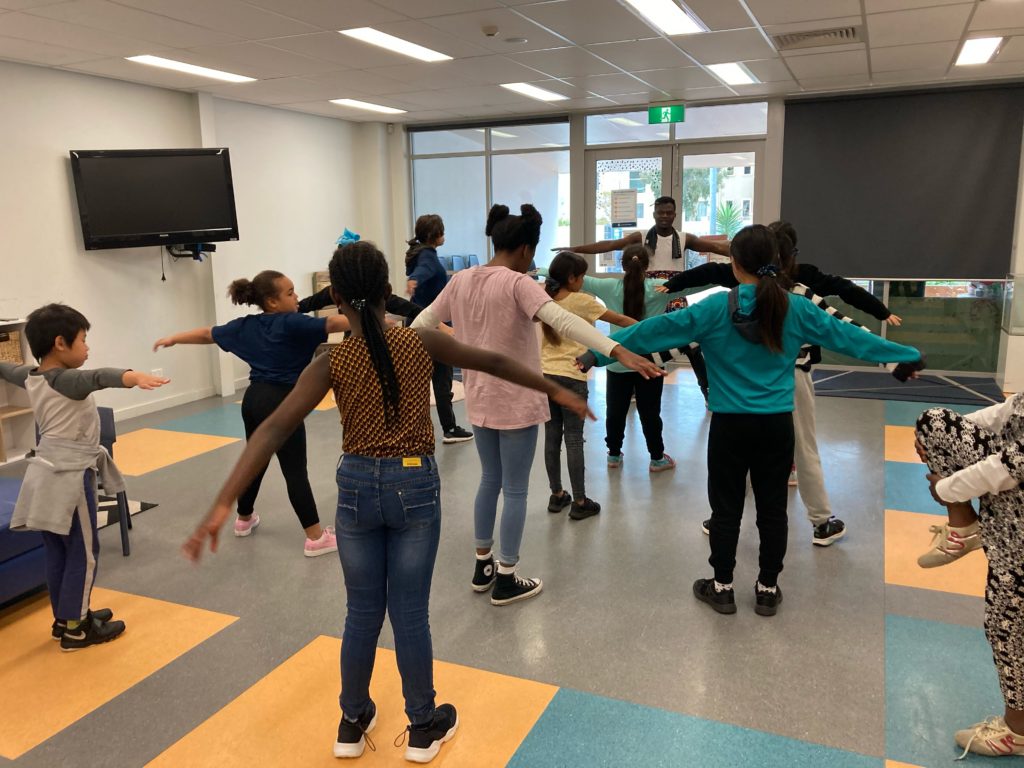 After several planning meetings a working-group of cultural arts practitioners was formed including Kawaka Art (Tanzanian drumming), Be Africa Wear (Contemporary African Textiles) and Zico Afro Dance (Nigerian dance and fitness) to work in partnership with MDD and Community Exchange.
"I supported Nkechi and MDD to apply for a Swan Alliance Communities for Children seed-grant in July last year to establish weekly rehearsals and form a committee… being successful in your first ever grant is pretty massive for developing confidence and group momentum", Matt said.
The sessions have already received positive feedback and impressive attendance from CaLD families and youth.
"I feel like I'm back in Nigeria right now… I don't want this session to end" remarked one local Mum who recently participated in a session.
The next workshop will be held on Saturday October 16. To book a spot, click here.