The efforts of our dedicated team of volunteers strengthen the services we provide to the Western Australian community.
They are part of the fabric of MercyCare and their time and commitment is greatly appreciated.
As part of National Volunteer Week 2020 (May 18-24), we would like to introduce you to some of our volunteers.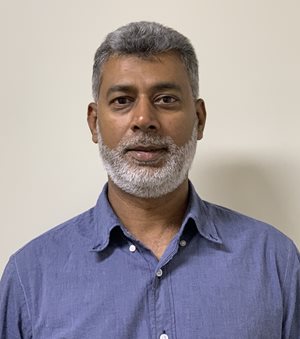 It's been almost a year since Nusruddeen Moosuddee began volunteering with MercyCare's Multicultural Support Services team.
Initially, he was helping out with the Mirrabooka multicultural markets – holding a place on the Community Reference Group, setting up signage and packing away after each event, as well as gathering important feedback from storeholders and attendees.
But before long, staff noticed the many skills Nusruddeen had to offer and encouraged him to join the MercyCare Step by Step Settlement Service where his knowledge and experience could help migrants and refugees on their settlement journey.
With a Cert 4 in Training and Assessment, and a day-job as a driving instructor, Nusruddeen was the perfect fit for MercyCare's 'Keys for Life' driving education program.
In this role, he's been helping migrants and refugees prepare for their Learner's and Hazard Perception Tests, adapting the lessons to match the students' English language proficiency and preparing homework for those needing extra assistance.
Nusruddeen's motivation for volunteering comes from his desire to help others. He also enjoys being a valued member of the MercyCare team.
"I believe that volunteering provides us with a sense of assistance. Knowing the skills and services I'm sharing with people will have a positive impact on them gives me a great sense of satisfaction," Nusruddeen said.
"I have learnt many things during my time volunteering at MercyCare. Watching the staff give 100 percent all the time has taught me to do the same, and I've been able to improve my computer skills as well as my social skills. I now feel confident speaking with clients in their native French, Creole Hindi or Arabic."
MercyCare Capability and Inclusion Coordinator Shammy Baijnath says Nusruddeen is an asset to the Family Community Services team.
"Nusruddeen has a willing and positive attitude and is always ready to assist when needed. We appreciate and value this in our volunteers especially when we are thin on the ground. Nusruddeen also volunteers in other programs here at MercyCare and offers his time generously. This is always much appreciated," Ms Baijnath said.
***************************************************************************************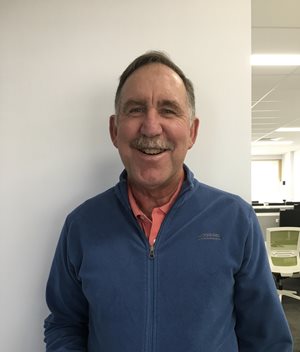 Never judge people, and always show compassion. These are the two life lessons Ian Bardwell has learnt in his eight years volunteering for MercyCare's no-interest loan program.
It's an attitude he's carried forward from his 45-year banking career, along with his appetite to provide financial support and guidance to people doing it tough.
Twice a week every week, Ian volunteers his afternoons providing support to MercyCare's Lending Services team. His role involves interviewing loan applicants and helping to prepare their application, as well as doing follow ups and training new volunteers.
"I'm no handyman, so I needed to do something to get me out of the house," Ian said.
Ian enjoys his role as he gets to interact with lots of people but hearing about hardships clients have experienced isn't always easy.
"I'd say the most challenging thing about my role is wanting to do more to help people, but not being able to. Listening to the terrible situations and experiences people have gone through really makes you grateful for what you have. It really makes you appreciate the position you're in," Ian said.
Ian is passionate about volunteering and he'd like to see more people dedicate some of their spare time to helping others.
"There's just not enough volunteers out there – there is such a need for more volunteers to help with these types of programs, there's not enough people at the coalface.
"I'd encourage anyone with spare time to consider volunteering. People have so much to offer, so much wisdom and life skills that could really make a difference to people's lives."
MercyCare Capability and Inclusion Coordinator Shammy Baijnath says the Lending Services team is lucky to have Ian on their team.
"I appreciate and respect Ian for the value he brings to Mercy Lending Services. His six years of volunteering is a great testament and reflection of the passion and dedication he has for the work he does," Ms Baijnath said.
"Ian displays a very high work ethic and will always go the extra mile to assist clients in need. MercyCare is fortunate to have him."