From the moment you walk into MercyCare Kelmscott you sense it feels like home. With just 45 rooms residents can freely personalise, a choice of communal spaces and courtyards, and the experienced long-term staff, MercyCare Kelmscott is designed to feel as close to your family home as we can.
Spread across a single storey, MercyCare Kelmscott has large single rooms with individual temperature control and private ensuite, many of which benefit from views of the courtyard gardens or the surrounding green open spaces. You and your family are free to access the courtyards or take a wander along the outdoor paths with views of the surrounding towering gum trees.
Families are a big part of life at MercyCare Kelmscott. Families are free to book special spaces to gather, like our private dining alcove for special occasions or to simply share a meal.
The generous newly renovated dining space means plenty of room for mealtimes or daily group activities. Residents also enjoy regular outings within the community, such as the Kelmscott Library or a scenic drive to Araluen Botanic Park.
Kelmscott Aged Care Facilities and Staff
Personalised care is paramount. Qualified nurses are on duty and you can access massage clinics, therapy activities and other allied health professional services.
Features and Highlights
45 rooms with private ensuite

24/7 nursing care

Physiotherapy and occupational therapy

GP and specialist services

Massage clinics

Lifestyle and Therapy program with one-on-one or group activities

Regular social outings

Spiritual care

Palliative care

Dietitian-approved, seasonally-driven changing menus

Onsite hairdresser

Library

Cleaning and onsite laundry services
Costs and Fees
Choosing a residential aged care home is a big decision, and it is important to understand the costs and fees associated with care. You can learn more about Cost and Fees here . Our local, friendly team are here to guide you through fees, charges, funding and any other questions you have at any time through your aged care journey.
Room type
Room price
Choose from three forms of payment options
Option 1
Maximum Refundable Accommodation Deposit (RAD)
Option 2
Maximum Daily Accommodation Payment (DAP)
Option 3
Combination payment of refundable deposit and daily payment.
For example
RAD
50%
DAP
50%
Deluxe room
Single room with ensuite
$400,000
$400,000
$54.79
$200,000

$27.39

Premier room
Single room with ensuite
$440,000
$440,000
$60.27
$220,000
$30.13
Service Manager
Grant Olsen
I was born in a very small town in New Zealand and emigrated to Australia in 2000.
I worked at St Vincent's Hospital in Sydney before moving to WA where I reconnected with former colleagues who were managing Fire and Emergency Services in WA.
After a stint in emergency services, I went on to become the general manager for a medical response organisation who provided emergency medical response teams to critical infrastructure and governmental assistance programmes across Australia, New Zealand and Papua New Guinea.
In 2021, I joined MercyCare as the Risk Manager, which involved supporting our Residential Aged Care homes to prepare for the COVID pandemic.
A few months later, I stepped into the role of Service Manager.
I have really enjoyed working in the residential aged care space and love getting to know the residents and their families.
The MercyCare values of respect and compassion particularly resonate with me, and this is why I enjoy coming to work each day.
As Service Manager, I strongly believe that part of my role is to help our residents lead a life full of meaning and purpose.
A warm welcome from the team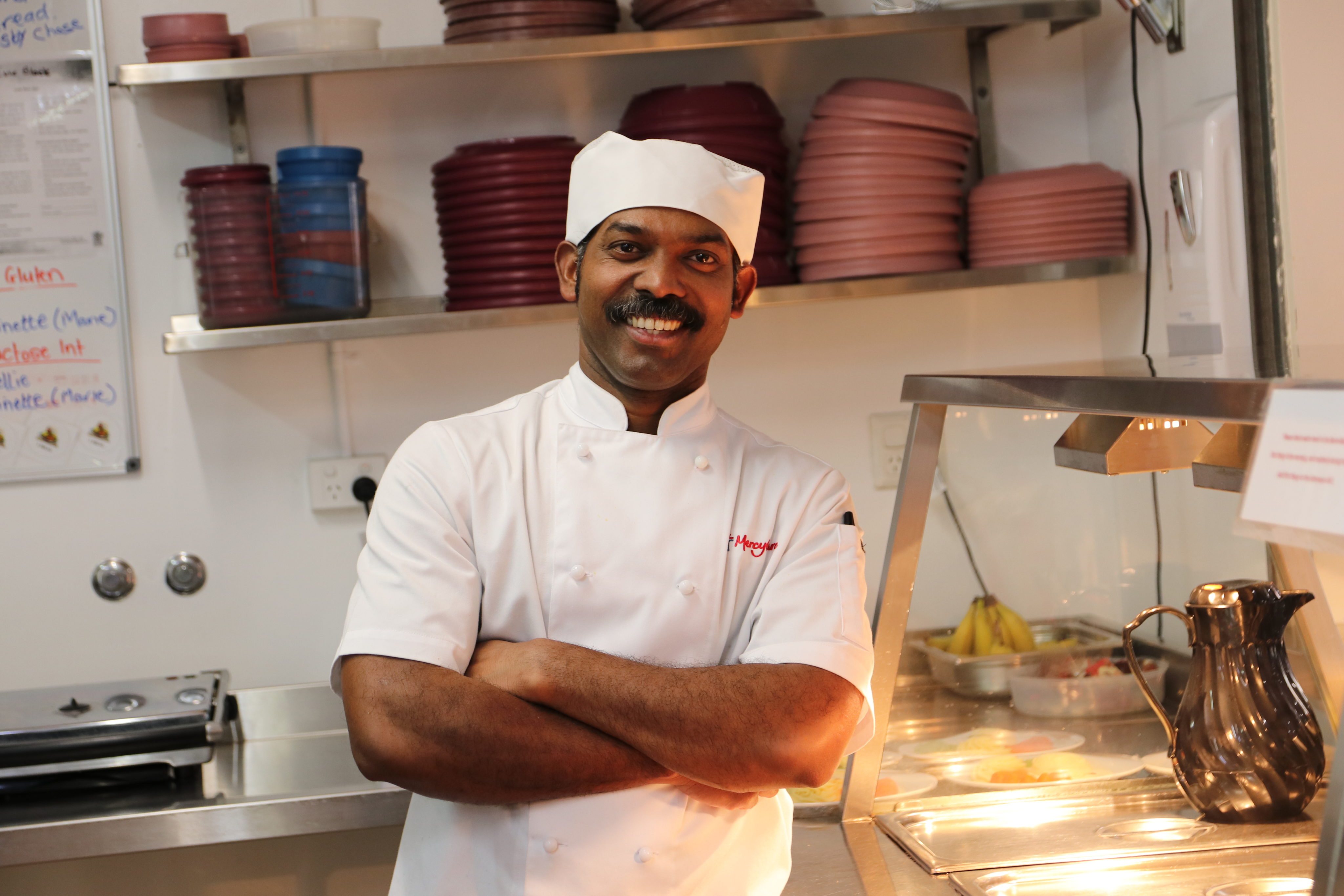 Chef
Deepesh
"Working as a chef in aged care, my focus is person-centred care, so I always want to know what the residents want and what they like."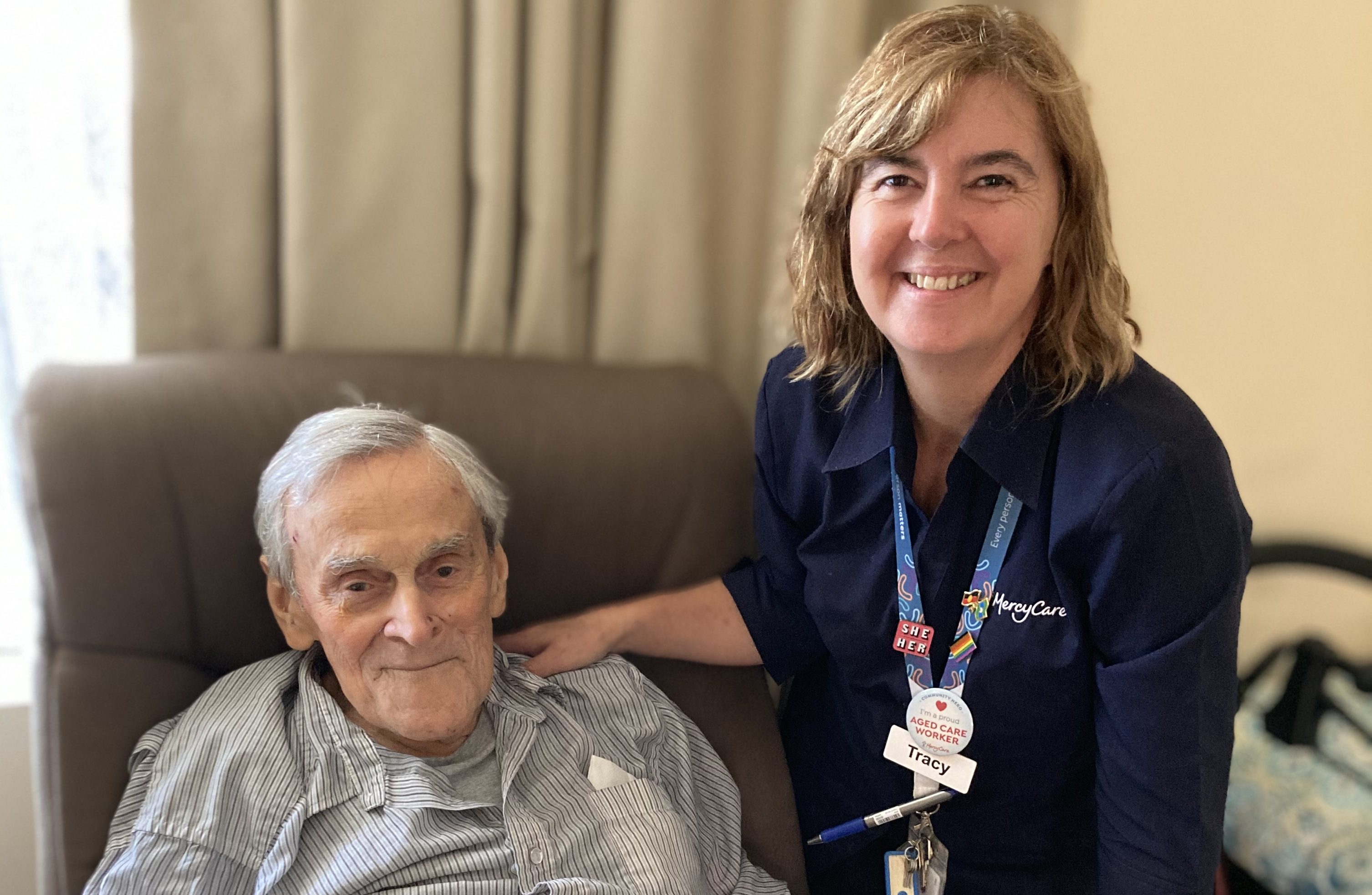 Lifestyle Therapy and Spirituality Coordinator
Tracy
 "The key to longevity is finding one's meaning and purpose in life."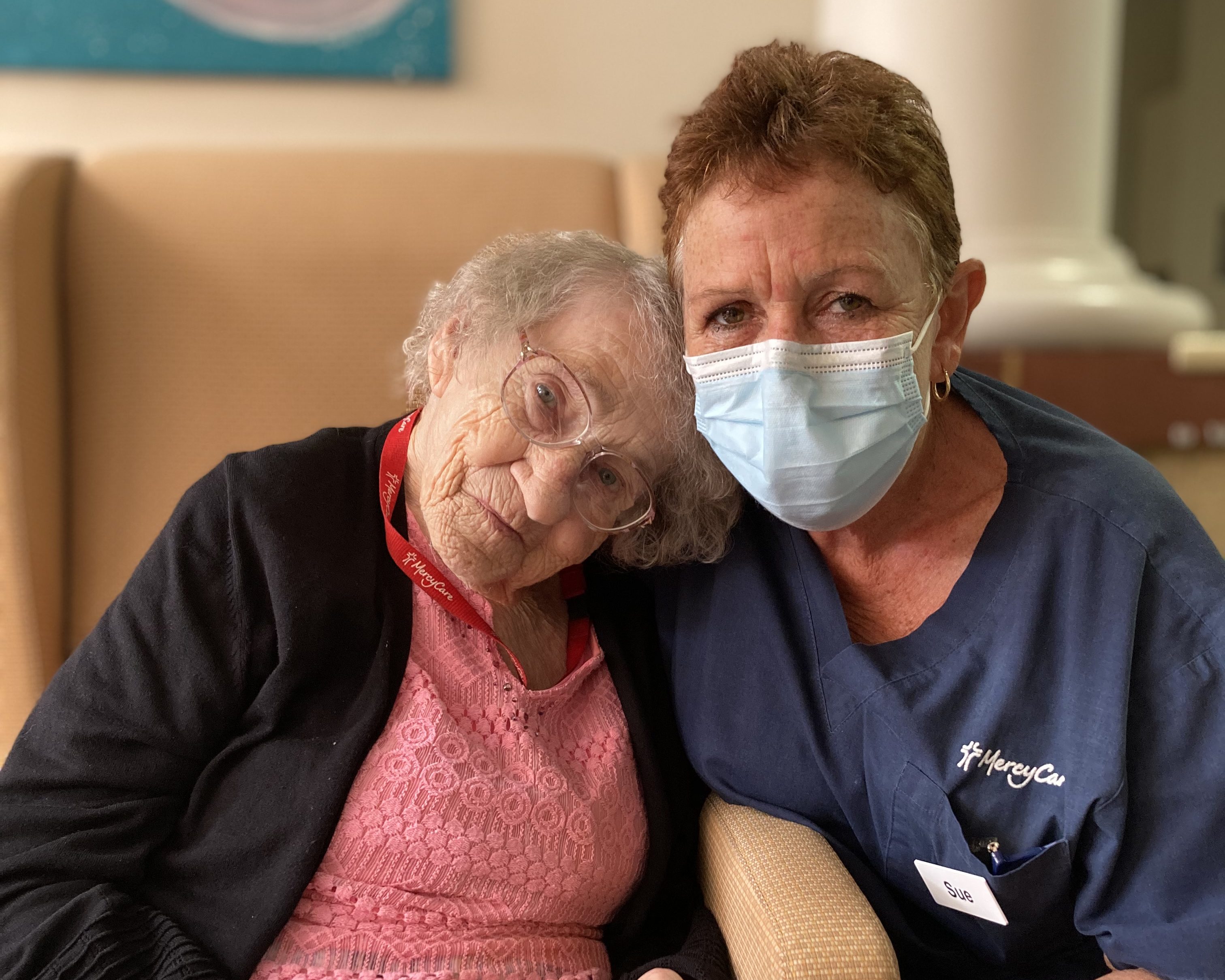 Domestic Supervisor
Susan
"Person-centred care is our number one priority, and over the years working at MercyCare, I've learnt that the smallest things make a massive difference for our residents."