Our New Maddington Residential Aged Care Home
The future of Aged Care
Our vision is to create a vibrant, intergenerational campus incorporating a new 108 bed residential aged care community, focussed on the small house model of care. Located next door to our existing Maddington Aged Care Home, our new home will include a sensory garden designed to be a shared space for young and old alike, a self-service café, hair salon, small communal spaces for socialising and enhanced dining experience and a wellness hub focussed on promoting wellbeing and independence.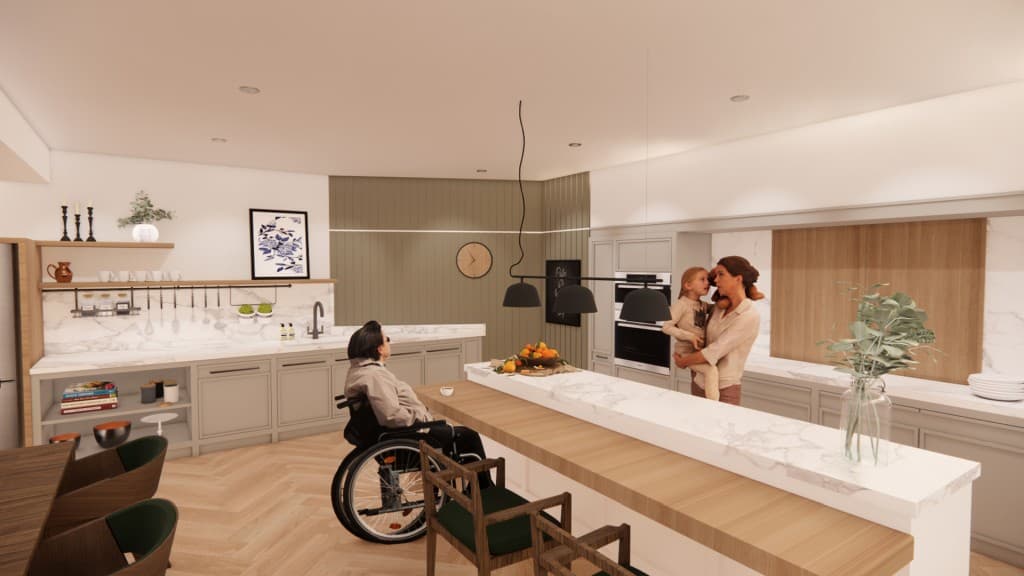 Our new Maddington Residential Aged Care Home will deliver:
Contemporary and compassionate care

Best practice aged care design, including access to outdoor spaces, enhanced wayfinding and a homelike environment, domestic scale environment that enhances independence and quality of life.

High quality dementia care and palliative care tailored to individual needs and preferences

24-hour clinical care and enhanced allied health and therapy services

State-of-the-art technology to enhance care and independence of residents, security and service delivery

Connection with the surrounding community
Designing a Residential Aged Care Home of the Future
What is the Small House Model of Care? The evidence-based small house model creates living environments which are home-like in appearance, domestic in scale, and provide a more intimate environment, while also providing residents with access to shared facilities like a Wellness Hub and easily accessible therapeutic gardens.
Connection with nature is a key feature and the courtyard and external areas are designed to encourage residents to take advantage of outdoor areas.
Central living areas and dining settings have the feel of a family home. With a kitchen designed to encourage independence and enable access to the food experience.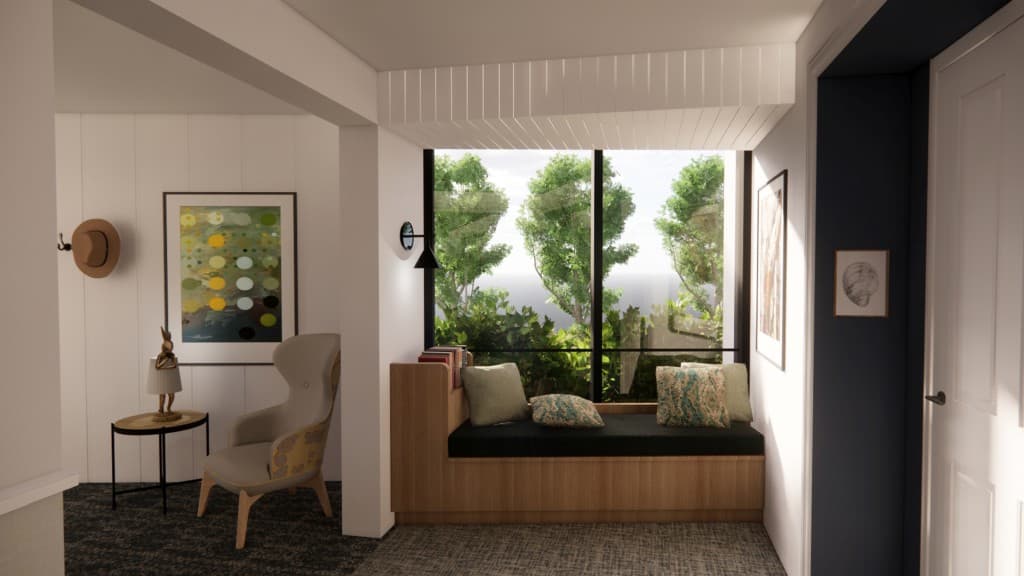 Bedrooms have been designed to feel comfortable and homely while also supporting the provision of high quality clinical and personal care.
Our aged care home design principles not only support memory and wellness but the advanced technology built into home will allow residents even greater social connection to their loved ones and the community.
Want to keep up to date with our new Maddington Residential Aged Care Home?
Register your interest here and we'll keep in touch.